Apple Watch: Frequently Asked Questions
What Apple Watch can do? How to use Apple Watch? What iWatch types have already been produced? What is WatchKit and how does it work? Is it possible to develop applications for Apple Watch with Swift?
What can Apple Watch do?
This product has a lot of functional features. Starting from the most obvious functions as date and time, messenger and calls, music player and notification tools, finishing with door opening function, payments or taxi ordering. The iWatch is a continuation of the new generation iPhones and thus new functions will be appearing with new versions of the device.
What iWatch types have already been produced?
Apple Watch is available in 3 versions: Apple Watch Sport, Apple Watch, and Apple Watch Edition.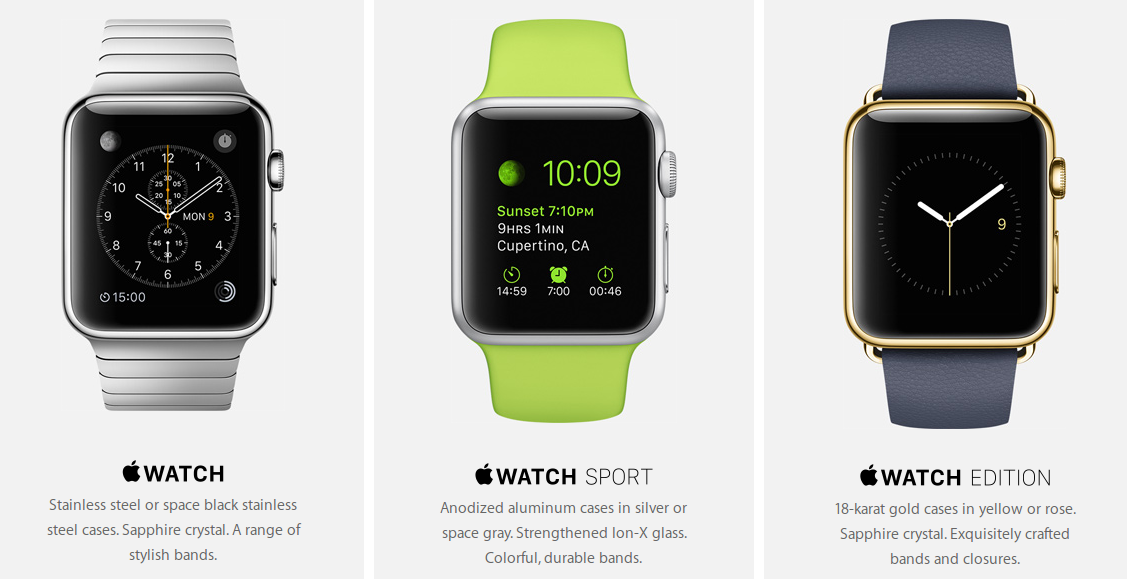 What is the difference between these models?
The Apple Watch case is made of stainless steel. The touch screen is covered with a sapphire crystal which is highly resistant to scratches.
Apple Watch Sports are made of aluminum and instead of sapphire glass, the screen is covered with Ion-X strength. This model is the simplest compared to others.
Apple Watch Edition are made of 18-carat yellow or rose gold and the screen is protected by a sapphire crystal.
What kind of phone do they work with?
Apple Watch supports iPhone 5, 5s, 5c, 6 and 6 Plus.
What kind of sensors is embedded in the iWatch? What can they track?
All Apple Watch models are equipped with a gyroscope, accelerometer, and pulsometer.
Also, this device can use a GPS and Wi-Fi module of your iPhone.
With the help of these sensors, they can track your steps, posture, distance, exercises and calculate calories. All collected information is available in the following applications: «Activity» and «Workout».
How to use Apple Watch?
Navigation and control are performed with a touch screen and only 2 buttons. The touch screen is equipped with Force Touch technology, so the device can recognize the strength of pressing and respond accordingly.
The main managing element is a «Digital Crown» wheel. It is a high-tech version of the mechanical watches steering wheel. The scrolling wheel lets you zoom in and out when you scroll it, and it will return you to the main screen when you press on it.
There is a button under the «Digital Crown» that opens "Friends" applications that allow you to send messages, make calls or share your heart beat with a loved person.
What applications can be installed on Apple Watch?
Almost all standard Apple applications are pre-installed on the iWatch by default. However,  there are two things you have to keep in mind:
Apple Watch can work as a viewfinder for the iPhone, though they haven't a built-in camera.

The second thing to remember is Safari browser absence.
Is it possible to watch movies on the iWatch?
Unfortunately, the watch screen does not have this feature (at least not for the first generation). The screen resolution is not designed for that. The same thing is the maximum file size downloaded to the watch memory, that can not exceed more than 20Mb. Any information is synchronized with wireless network between the iPhone and the iWatch.
If owners really need to watch something, they can do it only with some short GIF video.
How many Apple Watches can be connected to one iPhone device?
Connection is monopolistic, so that's why you can connect only one Apple Watch to only one iPhone device at the same time.
Can I connect Apple Watch to the iPad?
No. Now Apple Watch can only be connected to the iPhone.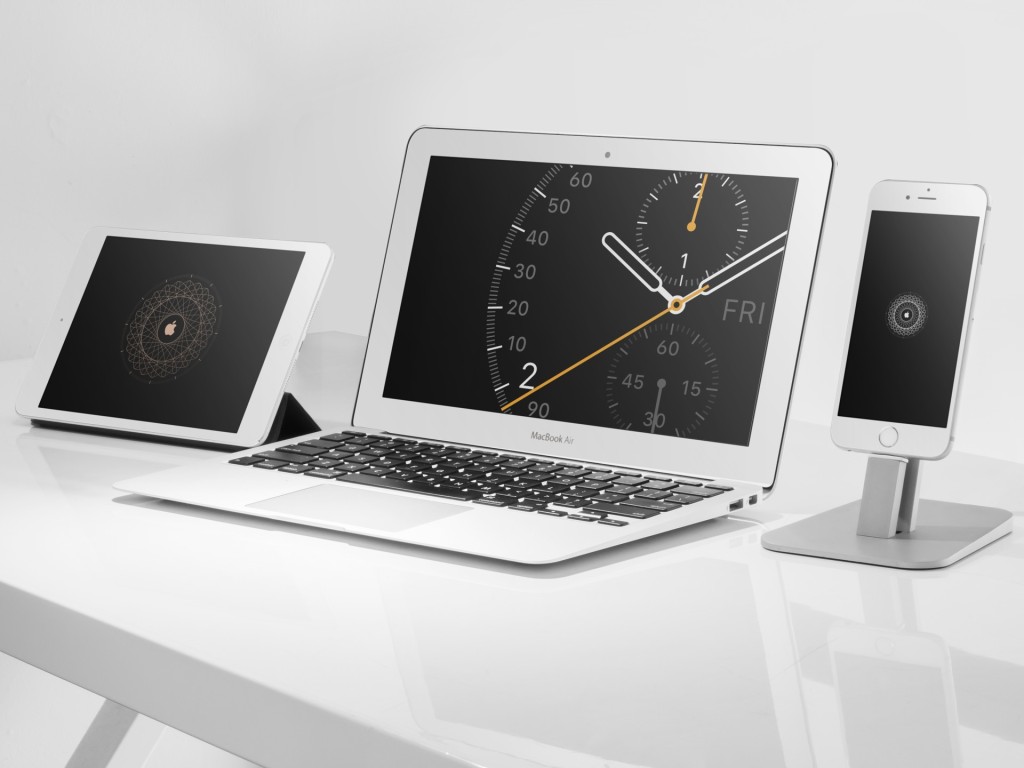 What is WatchKit and how does it work?
WatchKit is an Apple's framework that makes possible to develop applications for Apple Watch. This framework includes Xcode 6.2.
WatchKit divides the application into two parts.
The first one is the Apple Watch part that contains only the UI resources, such as decoding and assets catalogs. The iWatch operates as a thin client.
The second one is the iPhone part that contains the code.
Is it possible to develop applications for Apple Watch with Swift?
Yes, it's possible. Apple provides documentation of WatchKit framework for Objective-C and Swift languages.
Can I use iCloud for Apple Watch applications?
Yes, you can use iCloud for Apple Watch applications. You can learn how to do it in the Lister, help-application, published by Apple.
What we all need to think about is that Apple Watch has its special mission. Considering their appearance and the price, it more refers to accessories which communicate with the iPhone rather than a separate independent device.
---
| | |
| --- | --- |
| Author: Mobile Team at Rozdoum | |
Posted 2015-08-19 04:08 in Innovative topics Technologies Trends