Client Care
Delighting customers is like breathing the air. Not the purpose of living – but can't survive without that. Today client care and customer service are essential like never before. Making clients happy and bringing them what they want is the point. Today it is the basis of every company's success.
The question is how to build client care policy to satisfy all their needs and to succeed in running a business.
Turning to service supplier – all the customers have their goals, their own view on how the work must be done and the what final results must be achieved. The best behavior scheme is to keep clients' targets always in mind and to compare their expectations with the current result at each stage of the working process. To ensure such a coordination, the matter of communication should be set on the top. Clients want to feel involved in carrying out the job for them. So the first commandment of the perfect contractor is to keep customers up to date.
While negotiating a contract one should always remember the rule difficult in following but very useful in the issue. It sounds like that: promise less than you can deliver and provide more than you promise. In this case, clients will be pleased getting more than they expect. And it never must be done vice versa. If clients get less than it was arranged, they feel that you lie to them.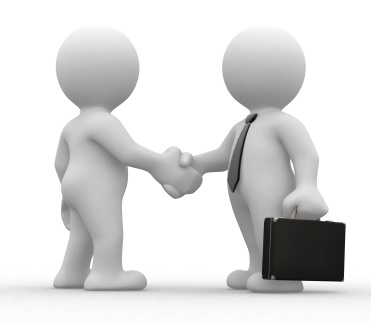 If a customer finds you as an expert in some field, he expects not only competence of his tasks. Your feedback is also important. Start getting into the customer's project like it's your own one. Think about tasks you have – does it look like a good plan? Would you use it on your own? Can you suggest anything useful (not just "I don't like this task, let me do that the way I want")? Sometimes such improvements and ideas help clients to make their products better. It's the best guarantee your client comes back to you – to a person who really understands and helps.
Another important feature of an excellent company is a capability to take responsibility. A solid firm never points the finger. Great client-care company figures out what the solution is, settles the problem and makes the client happy. The biggest difference between acceptable and great client care service is how often the company follows up the requests. After the project completion, make sure that all the tasks are implemented to the customer satisfaction.
Of course, client's care is not a magic recipe. All the rest company's activities must be of the highest quality as well. But there are absolutely no excuses for poor customer service in the modern world where clients want to get the best product delivered the best way.
---
| | |
| --- | --- |
| Author: Sales Team at Rozdoum | |
Posted 2014-06-10 04:06 in Company News Sales and Marketing