All Articles
Customize Confluence to Boost Collaboration in Your Team
Posted 2019-10-15 12:10
6 minutes to read
Have you ever faced the paradox of the digital world when there is tons of information around you, but you still feel there is a lack of some particular data to complete your task?
Digital paradox
 The dream of a single source of knowledge is familiar to all of us, from tales and legends to myths and fables. That is why such resources as Wikipedia, Quora or Reddit are so popular. Each of us during the course of our working lives has probably learned through experience that well-documented projects have more collaborative potential. If the entire team has access to the same scope of data, they are more likely to develop a similar background. A common knowledge base reduces misunderstandings and data conflicts.
Confluence overview
While trying to reach the highest levels of effectiveness, businesses often use a single source of documentation along with project management systems. Confluence is a collaboration software provided by Atlassian. It is a company's wiki, a knowledge base, where different people or remote teams can work on the same content simultaneously. Like the rest of the Atlassian bundle, this tool can be used solidly or in integration with other products like Jira, Trello or Slack. Confluence keeps information structured, searchable and editable. It stores the history of revision, supports different types of content to fit any stage of a project development process. Configuring restrictions to Confluence pages and spaces enables you to keep sensitive information safe and limited, while public information open and accessible.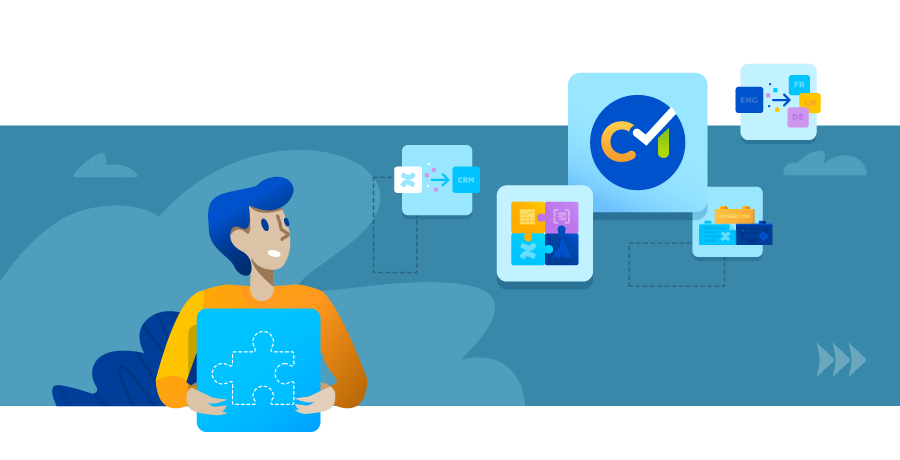 How Rozdoum uses Confluence
At Rozdoum, we use Confluence to share content and knowledge within the company. Teams can work on the same documentation in one place. We provide public information, such as how-to manuals for our products, to our customers by creating a public page. Starting from the early stages of the project's development, this tool is useful to negotiate requirements with a client. With the help of Confluence, we are able to store our marketing strategies, content inventory, and publish our product documentation as well as user manuals.
Flexibility & scalability of Confluence
Confluence is applicable for as many purposes as business needs. It is scalable to fit a team of any size. Atlassian offers a flexible pricing scheme according to the number of users and a type of hosting mode: Cloud, Server or Data Center. Thanks to a rich variety of functions, Confluence meets the needs of any business in search of additional automation. On the Atlassian Marketplace, a user can find add-ons to extend functionality. To fulfill those peculiar needs, all Atlassian products are supported with developer tools and documentation, so developers are able to implement additional custom features.
Why a business may need a custom add-on for Confluence
There is a simple checklist to verify whether you require a tailored solution for Confluence or not. If at least one point is true for you, it is time to think about a custom add-on:
Confluence does not correspond to your habits or looks awkward. It may need some configurations or macros;

Whatever the reason is, you just need Confluence to fit with your style of work;

Confluence does not fit into your working processes natively. With tailored add-ons, you can prevent Confluence from being a stranger within your business workflow;

Some essentials for your work functionality is missing in Confluence. There are almost a thousand add-ons to extend Confluence features on the Atlassian Marketplace. Some of them are available for free downloading, while others are paid. Anyway, you can have a free trial period for any add-on to decide whether it solves your problems;

You want to minimize repetitive, everyday routine activities. The development of a custom app for Confluence may help you automate tedious or typical tasks.
How to get a helpful Confluence add-on
The formula of success for the development of a Confluence app is the same as any other software release:
Define a problem you want to solve, whether a Confluence interface, features, configurations, or automation;

Research a ready solution yourself or find a consultant to help you;

In case there is a need for custom app development, find a contractor and / or proceed with the next step (if you have the ability to do it yourself);

Define the requirements and document them;

Negotiate the scope with your developers;

Give developers some time to conduct research on the best technical solution for you;

Start your custom Confluence app development;

Test the prototype;

Make improvements;

 Enjoy your automation for Confluence.
What Rozdoum clients use Confluence apps for?
Besides being an Atlassian Gold Solution Partner, Rozdoum is also a Marketplace Vendor, which means we have experience in developing custom apps for Confluence. These add-ons aim to help with different tasks and solve peculiar problems. Below, you can find a list of add-ons that we, together with our clients, have considered useful to extend the Confluence functionality:
Help yourself with a custom Confluence app
If you target being smart and effective in managing your business processes, you may want to reduce manual work and automate repetitive actions. Creation of your own Confluence add-on may be the solution to simplify your company's business workflow, and we, at Rozdoum are ready to help you. Contact us to know the details.
Stay on Top of the Latest IT Software Development Tips, Newest Offshore Trends, and Best Outsourcing Practices.