All Articles
How to Manage Multiple Projects Using One Tool
Posted 2020-07-27 10:07
10 minutes to read
In a nutshell, project management is a comprehensive approach to planning, organizing, and controlling any teamwork in terms of a specific project. Therefore, a skilled project manager (PM) should be able to balance tasks, resources, time, quality, and risks. They should be perfectly self-organized and empathetic to  understand the needs of team members and address their concerns. The same is true for demands, goals, and pains of the clients.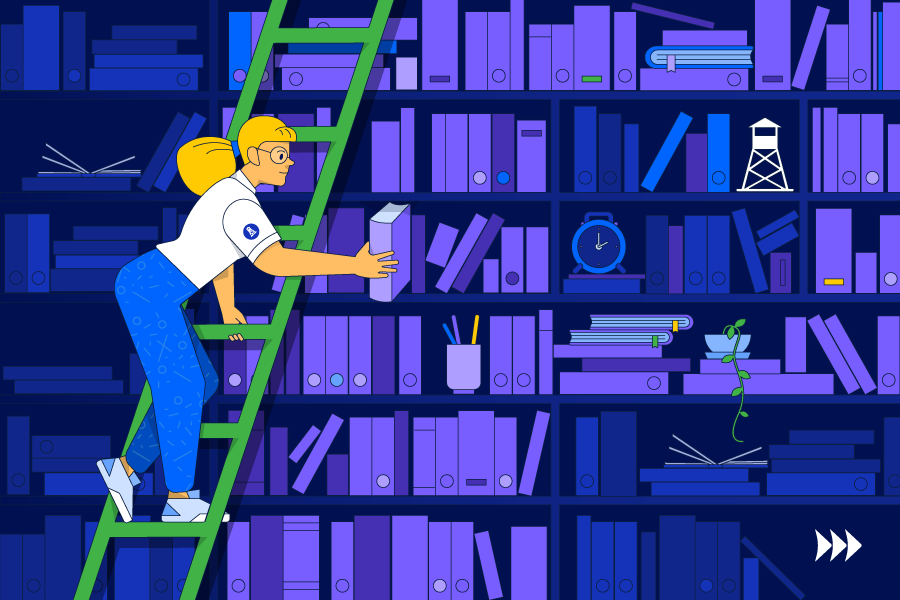 Although even one project may be a great challenge, PMs often have to handle two or more at the same time. Surely, each project comes with its own scope of tasks, staff, goals, and restrictions. So it's almost impossible to deliver the required results without a powerful management tool. There are many great ones for managing multiple projects, such as Freedcamp, Zoho, Wrike, Jira etc.  However, we want to recommend the ones we use within the Atlassian ecosystem. Let us focus on  the tools included in this system: Trello and Jira paired with their add-on – WatchTower. Today, we're going to review these two  tools and show how they can facilitate project management.
The hurdles of managing multiple projects

When you have to work with several teams simultaneously, the number of potential problems doubles, triples, and so on. Essentially, it gets more complicated to keep an eye on multiple tasks across multiple teams at once.
We can outline the following main challenges: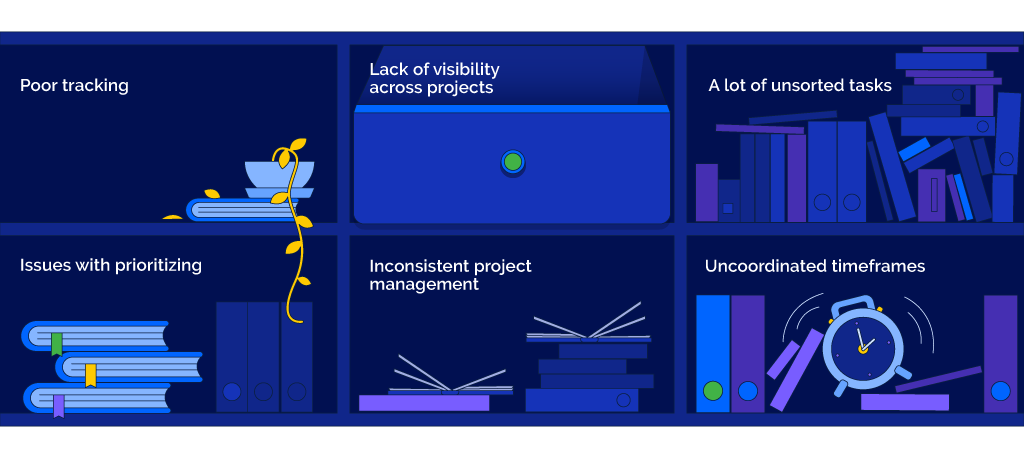 Inconsistent processes and results.

If you don't have an overall vision of the workflows or processes within them, you will manage each project differently. To avoid this, use a planner, have clear goals, and process schemes;

Lack of visibility across all projects.

When your team manages project-related data in various docs, spreadsheets, and apps, it's barely possible to get the big picture. The solution is extremely simple: have everything under one roof;

Multiple tasks that require attention.

When you have to think about several things, your attention span gets shorter since you can't afford to sustain it on one particular task. Thus, you should always set priorities, and stick to them;

Competing priorities and task reassignment.

Sometimes, prioritizing projects may be difficult, too. You should think about the company's goals, potential results, and KPIs. Choose a project with the highest impact first.

Keeping track of updates, progress.

If you have to monitor all the tasks and performance of each member across multiple projects, you definitely need a single tracking solution. Otherwise, this can lead to broken deadlines and inconsistent workflows;

Uncoordinated timeframes.

There are cases when several similar projects are launched at the same time so each team member has tons of tasks to do. This challenge can be solved with proper time planning based on the aggregated pool of projects.
With all these issues in mind, we want to look at the combination of tools that may be extremely useful for managing projects. We personally use all of them and know their benefits. 

Common tools for project management: Trello vs Jira
Both tools are widely used by project managers. They have pros and cons, and they also have critical differences. Still, are they a good fit for managing multiple project tasks?


Using Trello for multiple projects

Trello is a Kanban-based planning app launched back in 2011. Originally, the Kanban method  relies on the three-step process management that includes To Do, In Progress, and Done tasks. Still, Trello doesn't limit you with these three stages. You can add numerous cards to each category, move them, edit, open and close subtasks, assign them to employees, and so on. Finally, cards make up boards.  
Trello is a good choice for small teams. But when you have to manage several large-scale tasks, issues arise. It won't provide you with the big picture. 
As for cost, there's a free version, a business-class version ($9.99 per month per user), and an enterprise version ($6-$21 per month per user depending on the number of users).
Is it possible to create a board across multiple projects in Trello?
Apart from using the My Cards section for time tracking and installing various Power-Ups, you can opt for WatchTower – a Jira extension that also integrates with Trello. This tool can combine different Trello cards in addition to Jira issues. As a result, you can use one external tool to overview multiple Trello projects within Jira. 
How to manage multiple projects in a single Trello board
There are a few ways PM can manage several projects in Trello. Each approach has its own limitations so it may be more suitable to use an external aggregator like WatchTower. Here are the internal solutions:
Epic cards.

Add dozens of tasks into a single container;

Master board.

Create a board that makes all cards visible to a manager;

To Do + In Progress boards.

Get boards for stages: To Do, In Progress, Done;

Unified view.

Gather info from all projects and see it as a single timeline.
If none of these options is convenient for you, read on. Further, we will review a handier tool. 
Pitfalls of managing multiple projects in Trello
The main issue with Trello for multiple projects is that you should rely on Power-Ups. Since there are hundreds of Power-Ups from different developers, a project manager can easily get lost. Still, there's a more suitable alternative to Power-Ups – WatchTower. This add-on is a single all-in-one solution that gathers info from several Jira and Trello boards under one roof in Jira. Further, we will look at this tool in more detail.
As you should understand by now, Trello has certain limitations when it comes to multiple project management. It either requires extra upgrades (some of them are pretty expensive) or forces you to spend hours trying to tune the interface to make it suitable for your goals. Particularly, Trello isn't intended to serve dozens of projects. It becomes overloaded.

Using Jira for Multiple Projects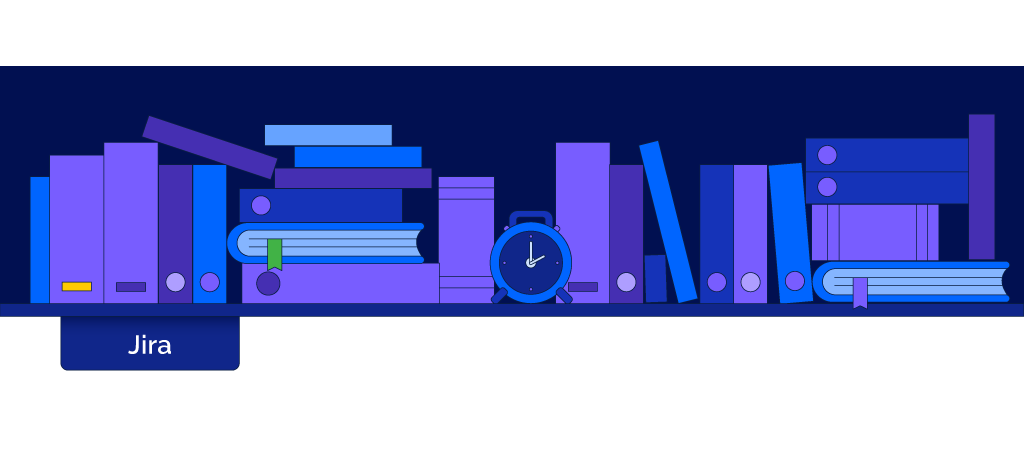 Originally, Jira was designed for issue and bug tracking. But then it turned out that the software could meet wider demands. Today, it's used as a project management tool based on the Agile methodology. Jira allows monitoring individual tasks (i.e. issues or tickets) and supports dozens of filters, task subtypes, epics, and stages like To Do or In Progress.
Unlike Trello, Jira is a better choice for management of multiple projects. It allows creating one board for several big tasks, as well as work with several teams. 
Talking about pricing models, the cloud deployment of Jira has a free version for up to 10 users, a standard version ($5-$10 per user per month), and a premium version ($7-$14 per user per month). Self-managed versions include servers (at least 10 users, one-time payment is between $10 and $200,000) and data centers (at least 500 users, from $20,400 to $495,000 per year). 
Is it possible to create a board across multiple projects in Jira?
Yes. To understand how things are organized, let's refer to the basics. Jira comes with two parallel divisions. The first one includes projects — specific sets of issues that rely on Agile principles. The second one comes with boards — independent containers based on other methods like Scrum or Kanban. That's why it's easy to get one board for several projects.
How to organize Jira for multiple teams or projects
You can do it via one board, one view for several boards, or using plugins and extensions. It all depends on your workflow. Here are the basic ideas:
Kanban/Scrum board.

It's the simplest yet effective way. You can create a single board and set filters to display all the required issues from all the relevant projects. Custom filters are powerful in Jira but require some time/skills to master;

Plugins for extra features.

Gantt charts, team calendars, structure extensions, and synchronization apps may be useful when you need more functionality. They help to integrate issues/projects in a new interface;

Unified view of different boards.

Managers can combine different boards (not projects, remember the difference) using a single view. For this, you need a relevant plugin available on the marketplace.
Pitfalls of managing multiple projects in Jira
First of all, it takes some time to master Jira and find all the features you need. Especially, it may be challenging to tune boards/projects/teams to make everything work fine. 
Similarly to Trello, Jira users rely on add-ons. Thus, the pitfall is the same. You should sift through piles of extensions, think if you really need them, and compare functions/pricings to find the best tool.


WatchTower: Projects from Jira + Trello on One Board


Eventually, it seems that Trello isn't suitable for multiple project management while Jira has solid but complicated functionality. Furthermore, none of these tools can work with several platforms . It's a widespread issue that companies can't integrate different instances, not just projects. Imagine that you have a cloud and a server Jira solution, each with a unique project… How can you connect them? WatchTower is right here to solve this problem.


What is WatchTower about?
WatchTower is a plugin for Jira available on the official marketplace. Being developed by Rozdoum, this solution brings a unique feature: it connects different instances of Jira, and pulls data from Trello boards, as well. 
In terms of Jira, it can integrate issues from a server instance, a cloud instance, and a data center. The number of sources is unlimited. WatchTower gathers tickets from various sources and projects. It then organizes these tasks inside one Agile board. A manager can easily adjust this board, set filters, synchronize sources, and oversee the entire work.
While WatchTower doesn't have a free version, it offers pretty competitive prices: $5 per month for the entire solution if you have up to 10 users, or $0.5 per user per month if your team is bigger. If you work with more than 100 employees, contact the team to get a custom quote. The app also has a free 30-day trial.
The list of main features
Let's look through the major features of WatchTower that can help managers in different companies:
Accurate JQL tuning.

The search is based on the native Jira Query Language. In WatchTower, it's customized to your needs. 

No tab switching.

You can make changes with the extension while they will reflect in source instances immediately. Other users can't track that you use this add-on.

Simple drag-and-drop operations.

The tool provides a user-friendly convenient editor of statuses and configurations. 

Smooth work with different instances.

WatchTower comes with high performance and seamless integration with all sources, including cloud and server hosting types. 

Time Report.

This one is an extra extension for WatchTower. It allows you to track time in all projects from the connected Jira instances. 

Trello support.

Recently, WatchTower has added the long-awaited feature. Now, it can collect information not only from Jira instances but from Trello cards, too.
Extra benefits and functions
Apart from the core features described above, WatchTower has other numerous advantages. Check them:
Advanced control over sensitive data;
Agile-based board experience;
Better performance than a single Kanban/Scrum board;
Sharing of boards with different access rights;
Straightforward setup in a few minutes;
Why you should use it to facilitate management
There are several cases. For example, your company may have a subsidiary with its own Jira instance. Or, there are several teams inside one company that have different software versions, both cloud- and server-based. Finally, you may have one instance for interaction with your customers, and the other one for your internal data only.
The main point here is that WatchTower allows handling multiple projects from both Jira and Trello inside one ecosystem. Therefore, it is a great tool for management optimization. Probably, this solution isn't a one-size-fits-all software as various teams have different needs. But it can help small outstaff companies, as well as PM experts in medium and large teams. The tool is a great choice for businesses that have clients with their own instances, particularly. 
Stay on Top of the Latest IT Software Development Tips, Newest Offshore Trends, and Best Outsourcing Practices.