All Articles
Innovate with Rozdoum at Atlassian Summit 2019
Posted 2019-03-05 08:03
3 minutes to read
Rozdoum is a long–time participant and sponsor of Atlassian Summit 2019. It always impresses us with its global reach and scale – thousands of attendees, hundreds of passionate teams, and epic networking sessions.Serving as a meeting ground for various businesses, Atlassian Summit makes it possible for newbies and whales alike to contribute to the growth of the software industry and even become a new trendsetter.
Last year Rozdoum got special recognition in the form of Atlassian Gold Solution Partner status. As a proud holder of this title, we are qualified to help businesses integrate Atlassian products through consulting, training and creating custom apps.
Find
us
at
booth 1301,
and
be
the
first
to
check
our
products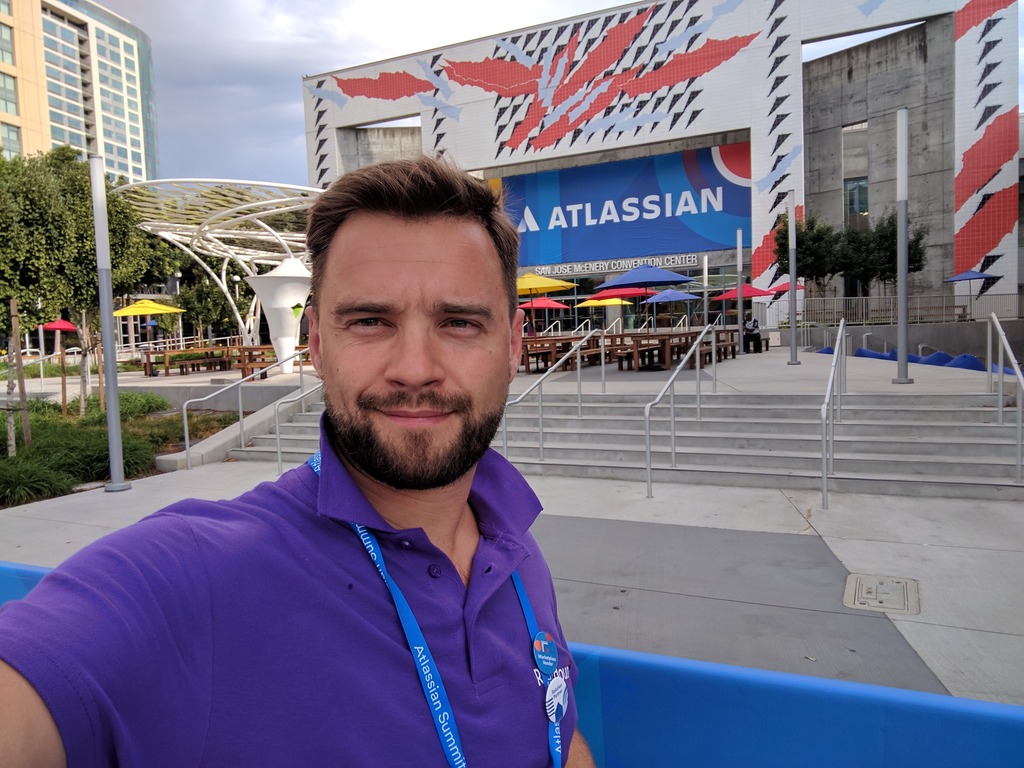 You might have already met our CEO Andrey Dekhtyar at the previous summit in San Jose. This time we are bringing a team of our key experts, who are the main driver of our success. You can spot us by red firefighter uniform and helmets. Rozdoum will be there to put out any sparks you might have.
Struggling

to

manage

multiple

issues

from

different

Jiras

?

Use

WatchTower

and

enjoy

a

consolidated

view

of

all

your

Jira

instances

.

Taking great effort to re-estimate your sprint backlog? Monitor the correct remaining hours, story points or custom values with

Agile Remaining Estimate Counter

.

Dealing

with

the

uncertainty

of

product

requirements

?

We

have

a

solution

.

Requirements

Clarity

Map

will

help

you

visualize

all

the

bottlenecks

of

the

project

.
Don't hesitate to join Rozdoum's crowd, because we have so much more to surprise you with.
Experience we are going to share in Las Vegas
Rozdoum always stays strong in the pursuit of its goals and tries to regularly provide its customers with renewed products. What should you expect this time?
Integrating

platforms
:
easy
and
efficient
solutions
to
make
your
business
processes
manageable
When it comes to managing projects, the toughest challenge is to migrate data from one source to another and keep it well–organized. We know that this can be a real hassle, and this is where the Atlassian environment comes in handy.
For more than 10 years Rozdoum has been helping managers and teams soothe their project 'pains' with apps and custom integration tools. We have successfully performed data migration to Jira from HP ALM, IBM Jazz, Salesforce, VersionOne, FreshBooks, etc. Some of these integration solutions were added to the Atlassian Marketplace.
WatchTower
is
ready
for
new
challenges
WatchTower, one board for multiple Jiras, extended its functionality with cross–linking and board–sharing options, individual access level and permission, JQL-aware typeahead edit field for source configuration and board quick filter. Moreover, we strive to transform WatchTower into a single Agile board for various collaboration tools, not only Jira.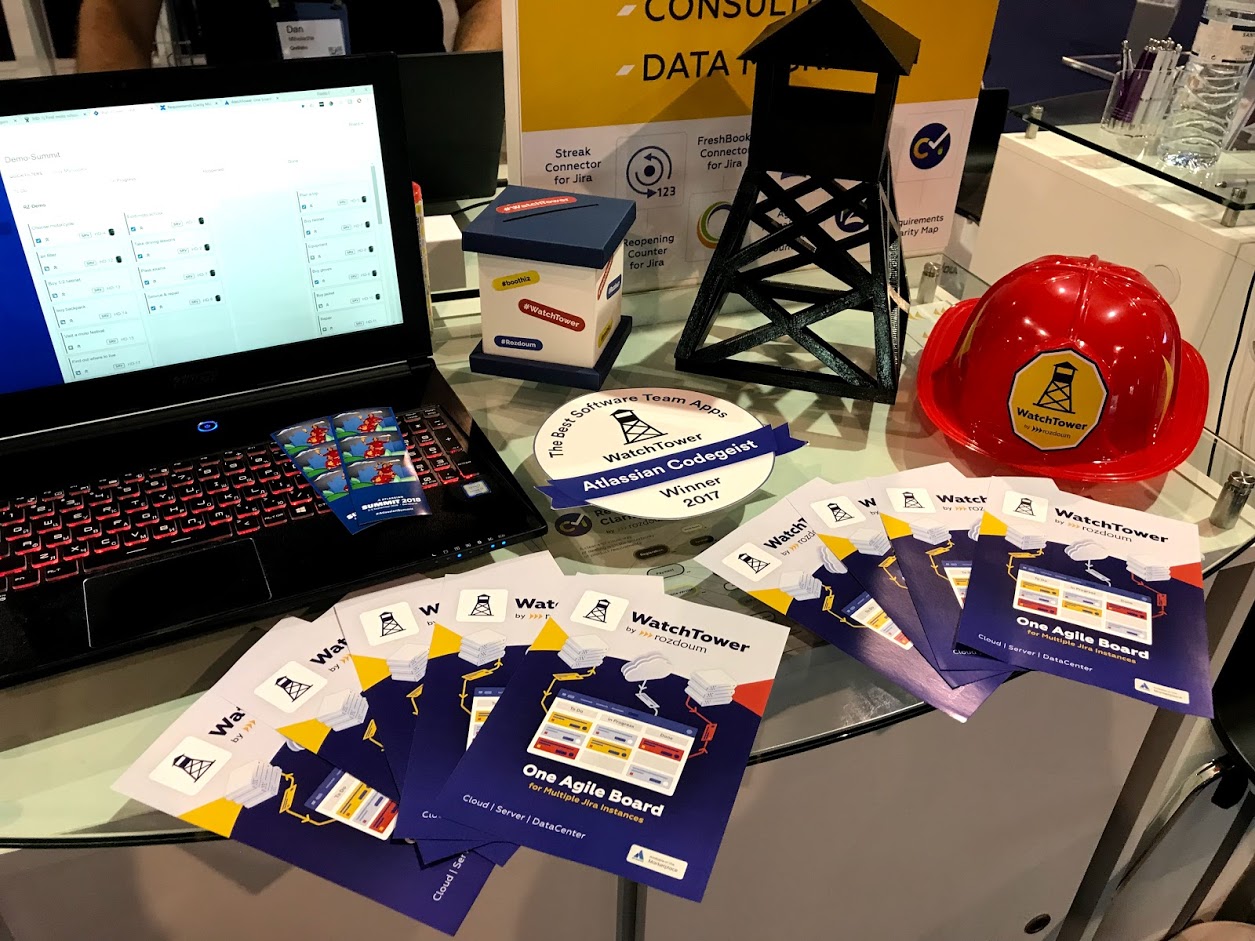 Rozdoum aims to broaden WatchTower's scope by adding support for Asana, Trello, Basecamp, Wrike, and many other systems. We believe the enhanced WatchTower can become a game–changing solution for every manager and team member out there.
What we expect from Atlassian Summit
This year, the event will cover numerous activities, such as trainings and certifications, product pitches, hackathon, and more. We will have a chance to meet like–minded teams in the Expo area, share our vision and exchange ideas on how to modernize business processes with the Atlassian approach.
Eager to share our achievements at Atlassian Summit 2019 in Las Vegas, we look forward to meeting you in person and offer this 20% discount code for Atlassian Conference Pass TAKE20TEAM600  to make your summit experience more enjoyable.
Stay on Top of the Latest IT Software Development Tips, Newest Offshore Trends, and Best Outsourcing Practices.