All Articles
Rozdoum CEO's Speech Trending at Kyiv Outsourcing Forum 2018
Posted 2018-05-07 04:05
2 minutes to read
Rozdoum opened this year events activity with participation in Kyiv Outsourcing Forum. The event, held on April 21-22, 2018, was the eleventh in a row and hosted more than 400 participants. Our CEO was one of 40+ speakers. The presentations were divided into four streams covering different aspects essential for outsourcing business. 
CEO's talk
Andrey Dekhtyar shared the experience about fundamental changes in company development strategy. His speech topic was "Product Development as Marketing Channel for Service Business." This theme was trending and top of relevance. Ragnar Sass from PipeDrive talked about benefits of product development in comparison with a service business model. Maxim Slobodyanyuk shared his road to changeover the service company into a product developing business and covered pitfalls on the path. In his presentation Andrey gave a receipt, that will work for small and medium-sized companies, how a product may be a door opener for a service business, and what challenges may be met on the path. Our app for Jira WatchTower was a showcase and a point of interest of an audience.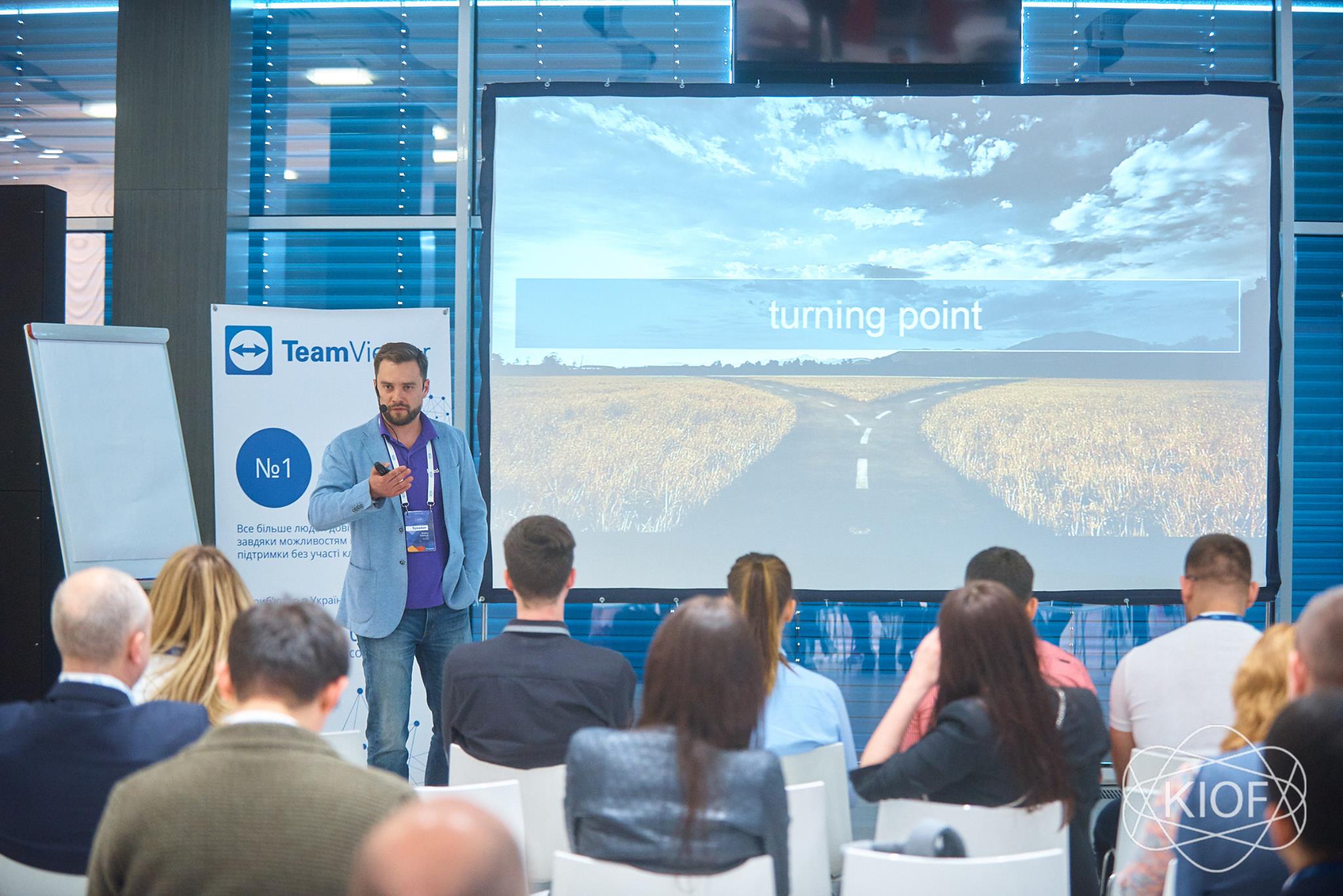 Imprints
Among sessions that provided food for thought were David Brown opening words and his further talk. Both gained the positive emotional response. Dmitro Zhuck from 1+1 highlighted expectations for local service providers when addressing Enterprise Segment of Ukrainian market.
Networking hub
The Forum was a combination of a networking platform, knowledge sharing event, and a meeting business zone. The venue was inviting to backroom meetings with its comfortable rest zones. SMEs, Serial Entrepreneurs, and some investors from the USA, Sweden, France and 10+ countries had a chance to communicate at the event.
Summing up
Kyiv Outsourcing Forum was a local event, and so not overcrowded. Participants and speakers discussed the topics of concerns for the outsourcing industry. Conferences are proper occasions for networking, establishing new connections, and revealing new opportunities. Rozdoum is going to extend our presence on public events in future.
Stay on Top of the Latest IT Software Development Tips, Newest Offshore Trends, and Best Outsourcing Practices.