All Articles
Rozdoum's Recap of Atlassian Summit Europe 2018
Posted 2018-09-25 12:09
4 minutes to read
Our Rozdoum team is back to the office now from the Atlassian Summit 2018 in Barcelona, and have brought back some inspirational ideas, cute souvenirs, and hushed voices rested from productive communication.
To carry on last year tradition of dressing in eye-catching attire, our team was in red, wearing firefighter costumes, which fit the main idea of our add-ons: simplify project management and prevent "burning" deadlines. So, thank you for all your smiles warm greetings, and for an abundance of photos.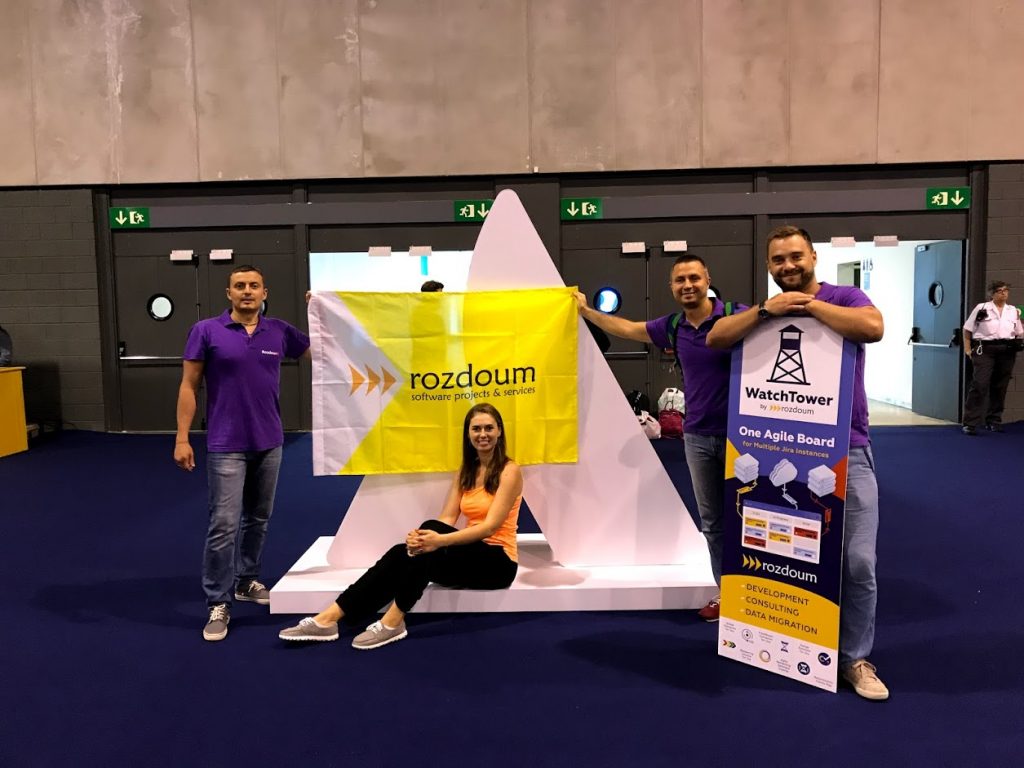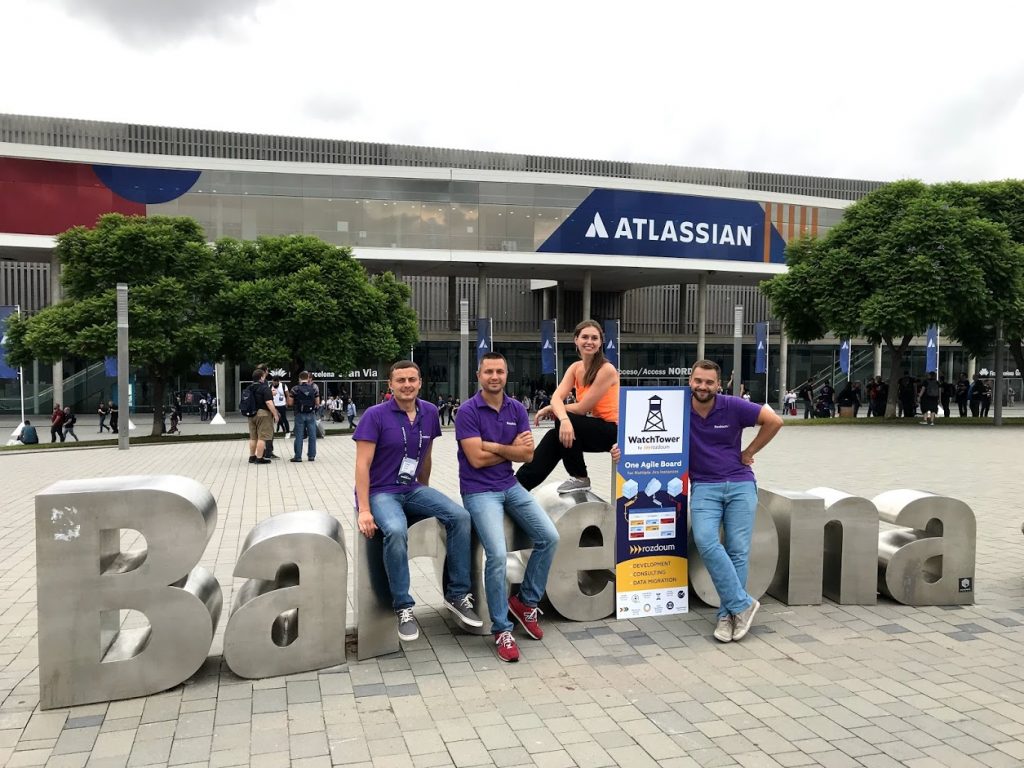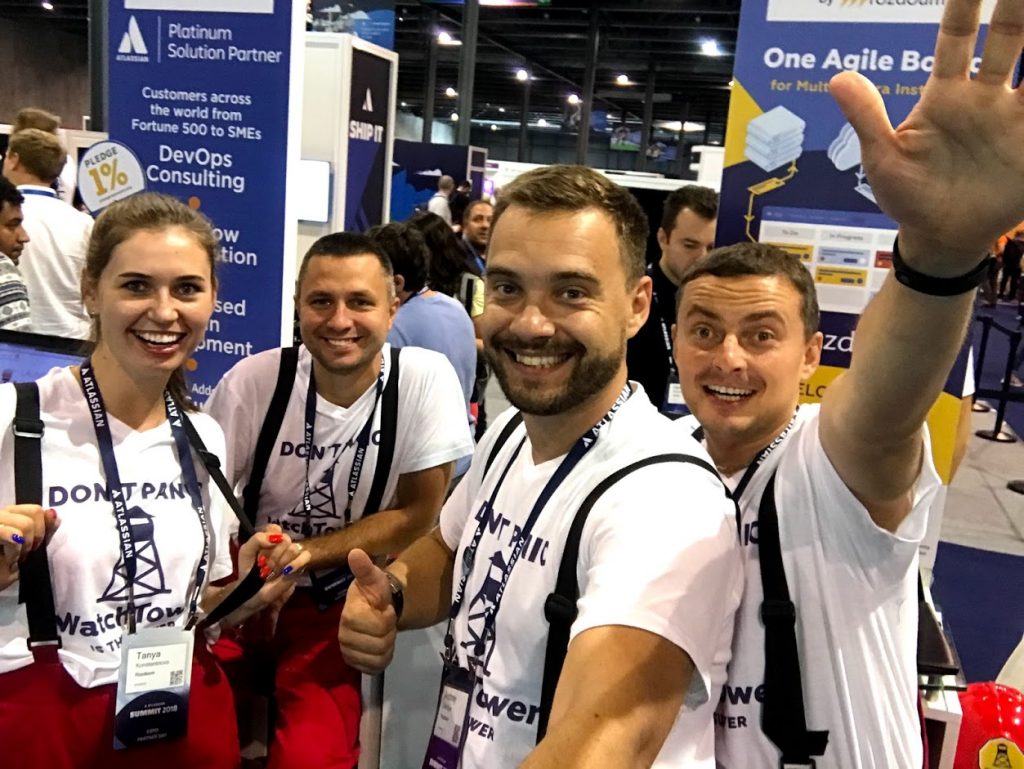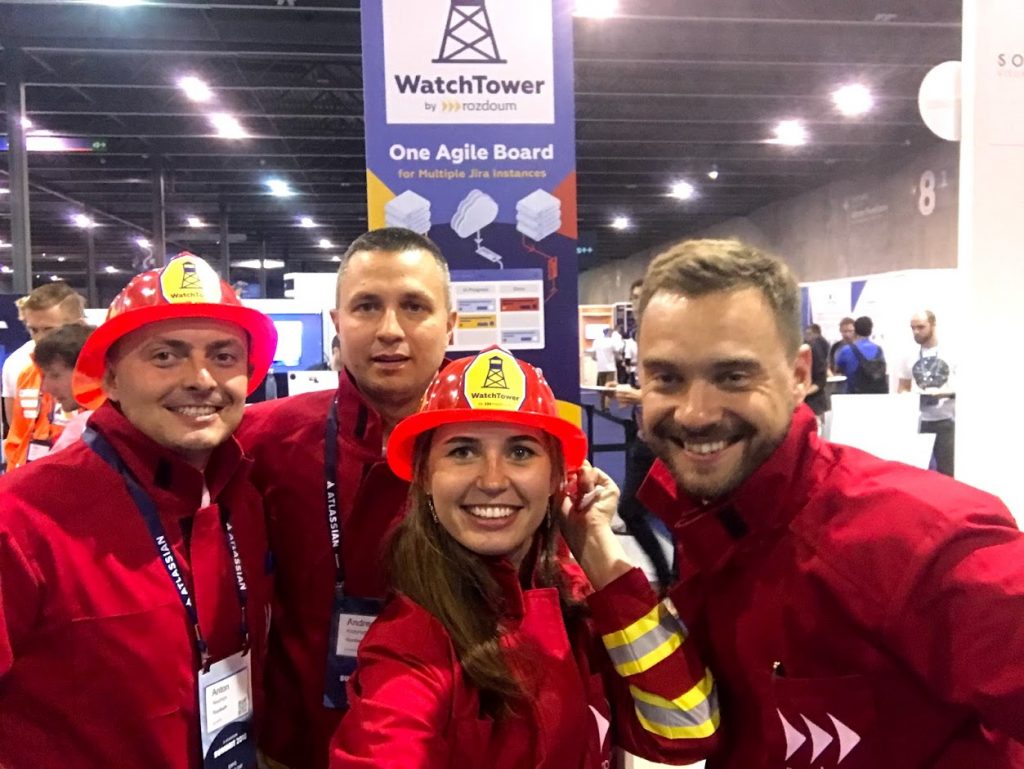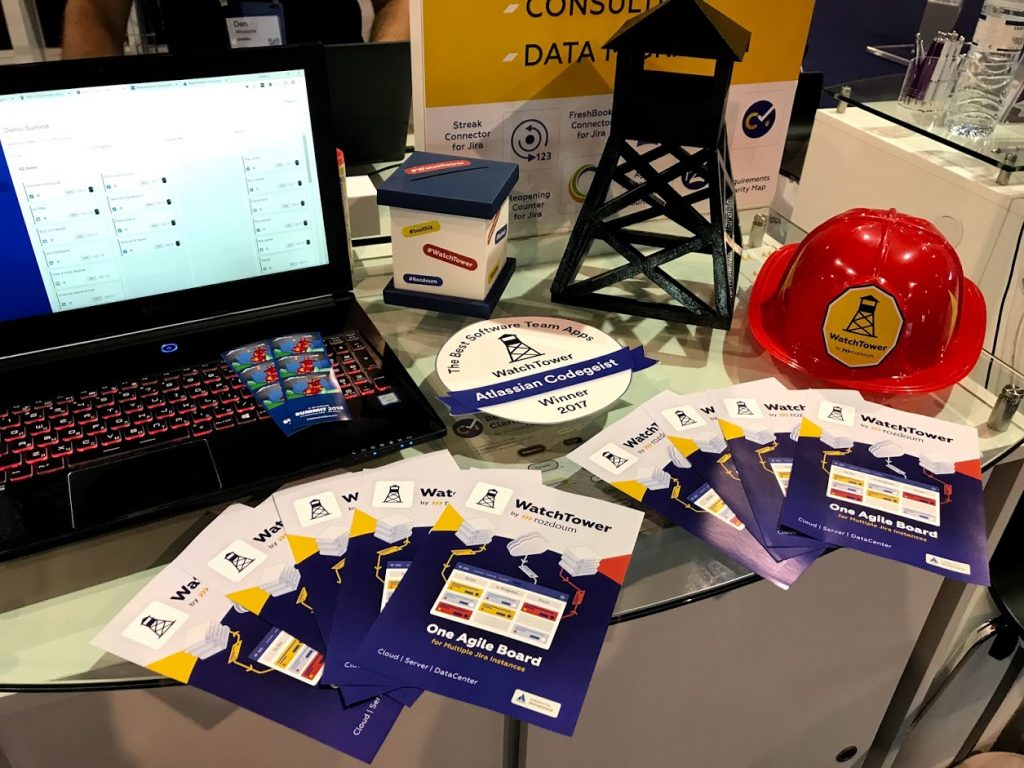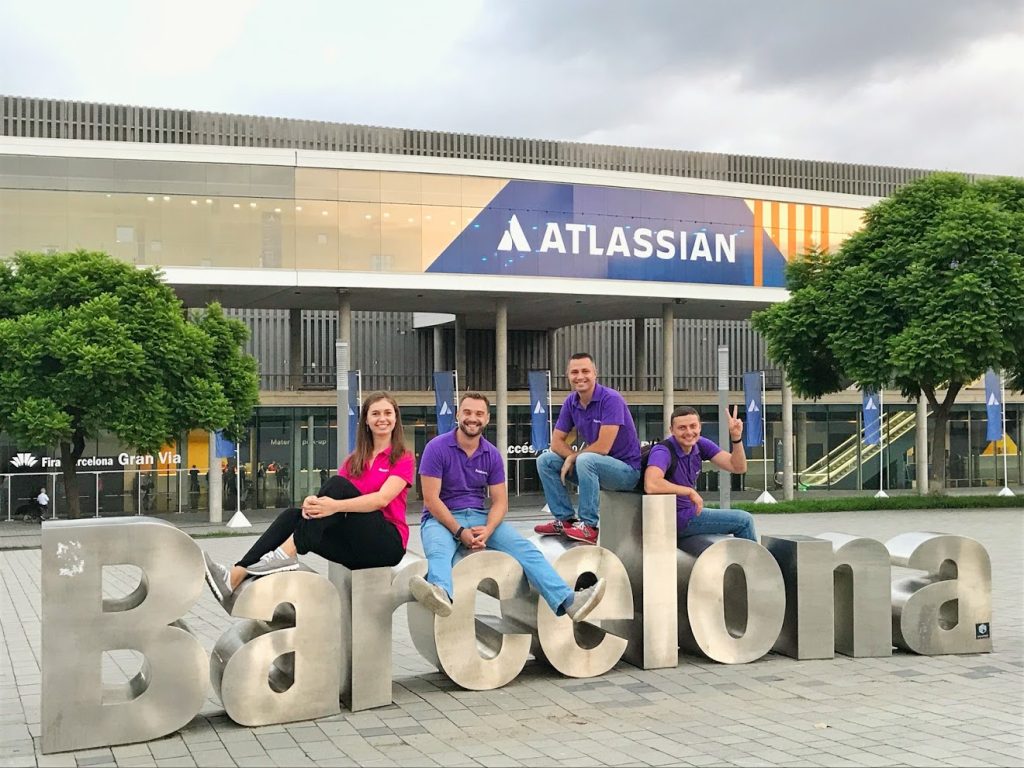 What Atlassian brought to the Summit
The Atlassian Summit was a hub of networking, educational and inspirational opportunities. There were more than 60 sessions offered, providing all attendees with an opportunity to learn more about the Atlassian ecosystem and share its values widely.
At the Keynote session, a story was told of Atlassian's evolution as a company highlighting the global scale of its products and values. Speakers insisted that diversity and empathy are the keys to building a great team for creating great products. They talked about concerns related to the community growth and increasing the understanding of products, shared plans, and intentions for the future.
Among the sessions, there was a remarkable one worth noting. It was about new verification rules for the DataCenter compatible apps. The talks regarding working with remote teams and distributed developers also reflected our ideas embodied in Rozdoum's apps.
At the Expo Hall area, Atlassian Summit Sponsors, Partners, and Vendors were lively communicating with participants, visitors, and clients.
Atlassian announced 24-hours Ship It Hackathon winners, celebrating the culture of innovation and encouraging companies to take part in such events if they still haven't done it yet.
What Rozdoum brought to the Atlassian summit
WatchTower is a consolidated board for the federated Jira setup. The app gathers issues from different instances into a single board, eliminating the time-consuming efforts put into context switching by managers. It also allows convenient sharing of all main actions with issues as well as content from remote Cloud and Server instances with colleagues.
The Summit was a great opportunity to hear feedback from WatchTower users, to validate some ideas and understand our clients' demands better. Here we would like to name a few that are worth mentioning:
WatchTower can help companies undergoing Mergers and Acquisitions (M&A) by replacing the necessity to

merge Jiras

. With its easy setup, WatchTower can save thousands of dollars on transition costs.

Quite a few visitors mentioned setup where they have a customer facing and has an internal Jira, or has an Internal Jira and a front-facing Service Desk. In these cases — WatchTower is a tremendous time saver and an easy way to ensure a timely response to the customer's needs.

A clear idea, but a challenging implementation is enabling access to remote Cloud / Server Jiras for dashboard gadgets.
The other plugin our team was presenting is Requirements Clarity Map — an absolutely new app for Confluence, released just before the Summit to manage the uncertainty of the requirements. Clarity Map brings stakeholders, product owners, project managers, and the team onto one page to grasp the whole complexity of the project and manage risky decisions wisely. Tracking how requirements change over time offers a reasonable explanation to the factors that influence the duration and the total project cost. Inspirational thoughts regarding RCM were
it provides the configuration for adjusting to the team's relevant values of size and clarity, and that

the time snapshot comparison should be a particular interest for Product Owners to track how the requirements change over time.
Gold Status & Lottery
This year we celebrated the status of an Atlassian Gold Solution Partner. At the Rozdoum's booth, we drew a lottery for the Jira Strategy Admin WorkBook by Rachel Wright.
Atlassian Summit summary
It is amazing to be a part of the Atlassian ecosystem with all its variety of events that we will continue to attend. We enjoyed networking, presented our products, found new partnership opportunities and heard about all recent Atlassian news.
We hope our communication will result in new product development, and we are looking forward to having a great time at the next Summit. Meanwhile, we will be improving our products and thinking of several new concepts.
Our Rozdoum team is always glad to listen to and address the challenges that you face. If you would like to continue with the conversation that was started in Barcelona, if you have an idea to share, or would simply like to receive a promo code for our apps, you are welcome to contact us.
Stay on Top of the Latest IT Software Development Tips, Newest Offshore Trends, and Best Outsourcing Practices.