Eventor: Conference guide in your pocket!
In the times when mobile phones completely filled our lives, more and more attention is paid to the development of applications that are gradually becoming indispensable for all our tasks.
That's why we want to introduce you our own mobile application which could help you successfully organize and hold any event you need.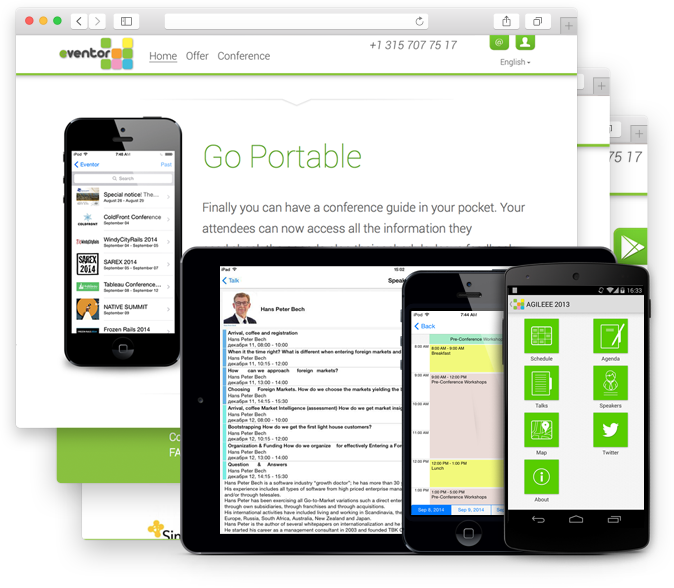 One of the biggest websites which gathers and shares a huge amount of worldwide events proves a crazy popularity and necessity in a tool that can store, organize and promote any kind of conferences and professional events. There you can see thousands of attendees and speakers. All of them need a tool for effective event planning. So our free conference app can be a great opportunity for everyone who creates events or wants to keep all important events in one place.
Eventor offers you to be always up to date with the latest info and manage your agenda in the most effective way. It is a smart and easy tool that allows attendees to browse through the agenda. It helps you to provide sponsors with extra visibility. Eventor is useful as an extra marketing tool for event organization. It is universal and you can get customized app for any type of function, trade show, exhibition, seminar or conference.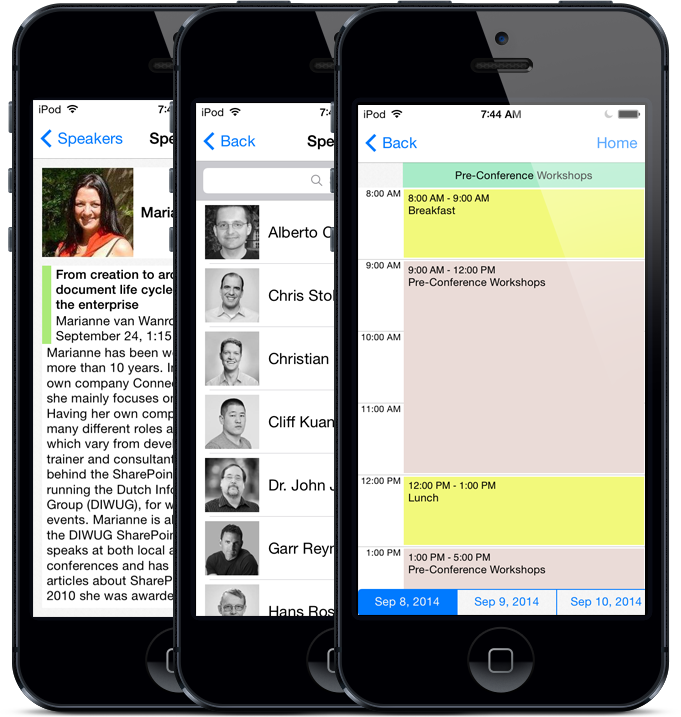 Challenges of the conference
For organizers: 

For participants:

multi-panel session discussion;
interacting with attendees and exhibitors;
constantly updating content you don't waste money on paper brochures;
you don't deal with stacks of paper feedback.

update in real time;
create the personal agenda leave feedback and share information;
communication between sponsors, attendees;
handy user experience.
System view for conference organizers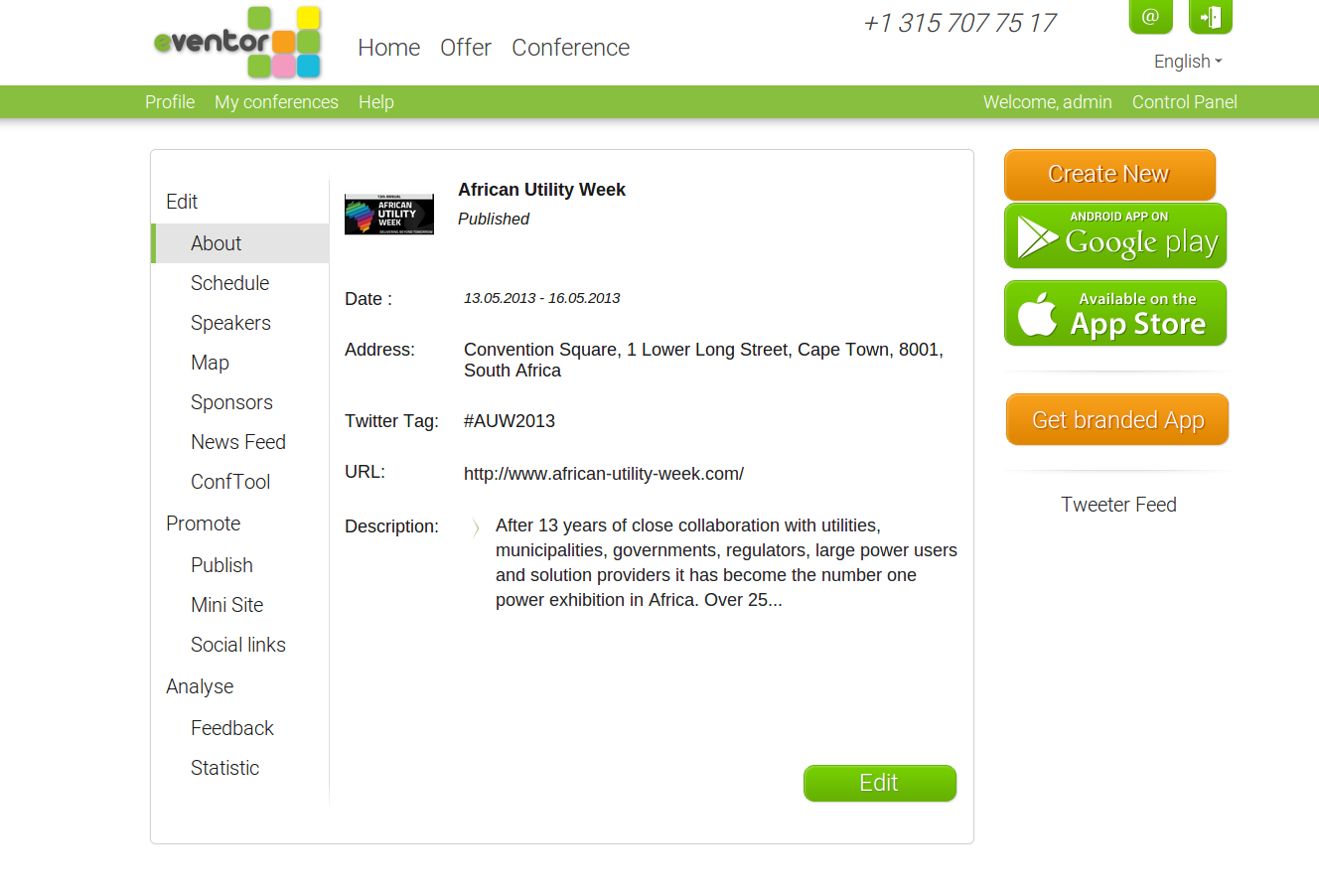 Eventor offers you:
event "brochure" for mobile devices;
availability across different mobile devices;
real-time updates;
social network interaction planning your schedule and leaving feedback;
planning your schedule and leaving feedback;
"updating once – informing all" strategy;
free for participants;
extra marketing channel for sponsors;
public listing at NO COST.
Eventor has already proved its quality and usability. Such great events as African Utility Week, African Education Week, Agile Base Camp, Agileee 2011 and 2012, Agile Testing Days, HOTCODE and many others were held with the Eventor app.
And we do not stop! Rozdoum developers continue working on new features to make it even more fun, up-to-date and useful for all its users: organizers and attendees.
---
| | |
| --- | --- |
| Author: Sales Team at Rozdoum | |
Posted 2015-03-18 01:03 in Innovative topics Sales and Marketing