International Women's Day 2016: Women VS Men – Differences Between Genders
Our women talk about the difference between the male and female brain. Read women's thoughts about the power of a woman's influence on men and others gender stereotypes.
It's not a secret that IT industry is growing very fast nowadays. Due to the beginning of the long-awaited spring and a famous international holiday, we could not stand aside and do not pay our attention to a woman and her role in the IT-industry.
Today, there is quite a small part of women in IT companies in the West and in Ukraine. This percentage is growing rapidly every year. In Apple, eBay, Facebook, Google, Linkedin, Twitter, Yahoo women make up to 30-40% of all staff and 15-20% of them are technical experts. According to the 2015 DOU research "Portrait of Ukrainian IT-person", the Ukrainian IT-companies have 14% of women employees. In this way we can see a rapid growth, comparing with 7% in 011. IT women usually work as QA engineers – 60% and business analytics – 20%. However, only 8% are really into coding and about 15% are top-managers.
Despite the small number of women, their influence on all IT processes is significant. We don't want to hide behind bare statistics and decided to ask Rozdoum girls about their feelings and feedback. Our ladies share their thoughts about differences between women and men approaches.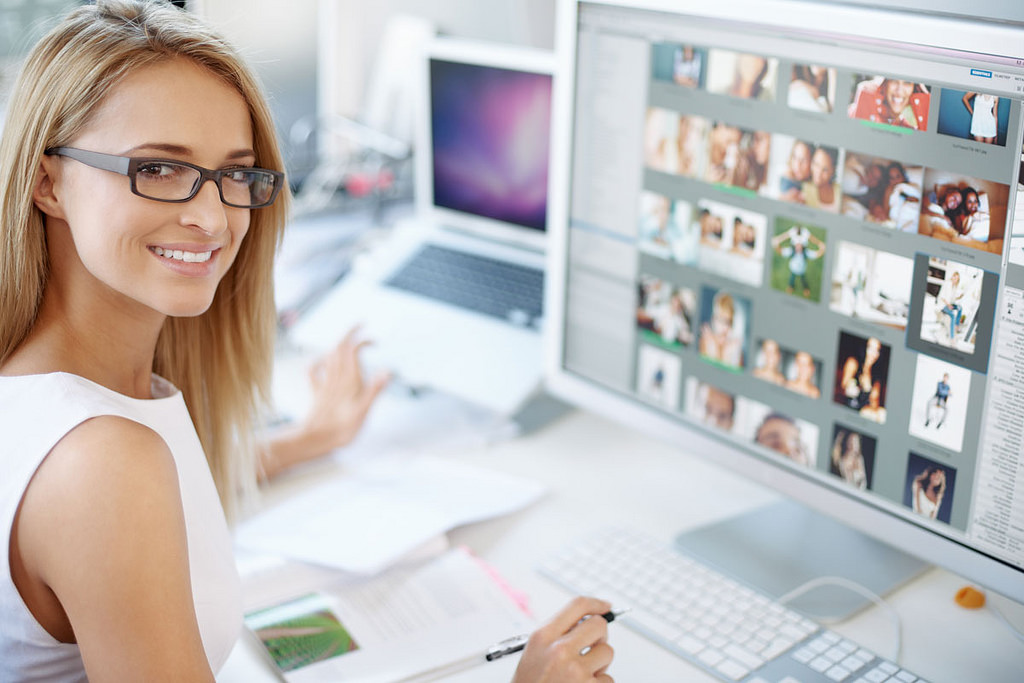 Kristina, Android Developer
"You have to love what you do. It is very exciting to be an Android developer because you always learn something new. To make clients' dreams come true and help them with their projects and ideas are the most interesting and important things in my job. It's a pleasure to see the usefulness of the product, see when people use it and realize that it was created by my own.
Positive comments and feedback make me happy, inspired and satisfied. In my work, interaction with the team is very important – you can't be on your own. My job brings me joy and pleasure because every day something happens and life does not stand still."
Tatyana, Client Relationship Manager
"In the beginning these two magic letters, "IT", were quite unknown and mysterious for me. However, with the time the uncertainty is gone and it became clear that I am in the place where I always wanted to be. A lot of exciting things happen here: work on modern and innovative projects; frequent meetings with interesting people; constant forward movement. I think IT stereotypes 80% correspond to the reality. What I can say for sure is that it will be hard to work in IT without female )"
Julia, QA
"I believe that there is no gender difference in IT. Working here is an interesting process, here I move forward, grow and earn money."
Natasha, HR manager
"I'm sure that working in IT is a nice gift of the destiny 🙂 To be in the men's team is a double prize. Moreover, working among smart, interesting, passionate and experienced people is also happiness. There is a stereotype that IT-guys are deep introverts who are not interested in anything except computers. I would absolutely disagree with this statement. Percentage of all-around, positive and just nice people in the IT industry goes off the scale. Among other things, this field is quite dynamic with different tasks that require creativity. So, you will not be bored. It's like another dimension or another planet with its own rules and traditions. Actually, I think it would be right to name IT people as intellectual elite of human society 🙂 I find it cool to be among such people."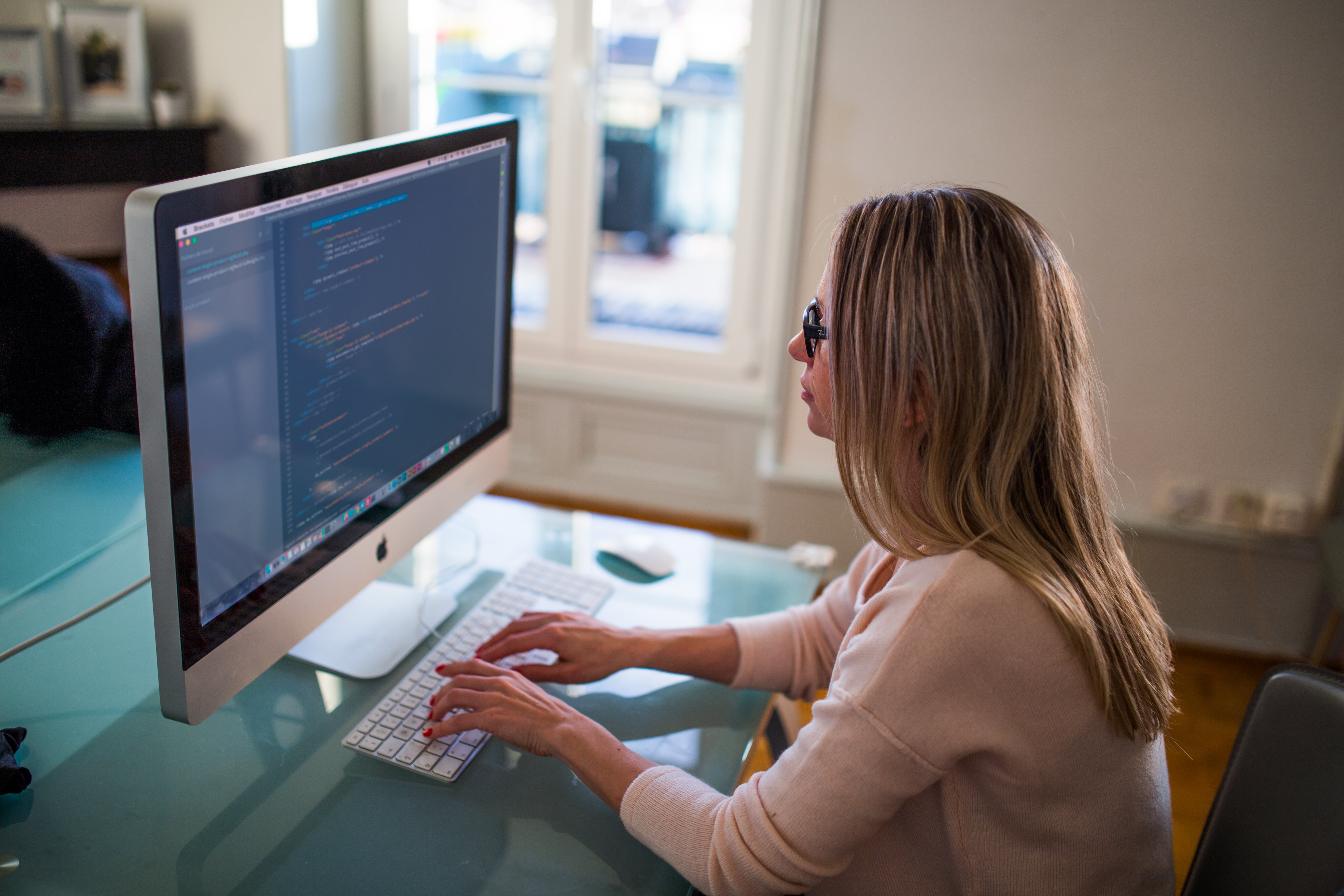 Inna, Advertising Sales Manager
"There is a stereotype that women don't work for the sake of getting a salary, there is more important to be proud of yourself, feel significance and successfulness. I've got such feelings only after I started working in IT company. Here you can practice all your ideas and learn something new just by talking with interesting and experienced colleagues. I love my job )"
Alina, Designer
"I am not so long in IT but I can say that this is the most interesting and exciting job! First of all, each new task is a challenge to your creativity. Also, it's a hard work and a great opportunity for professional and personal growth. Some people say that this is not a woman's business but if you look around, you will see that most of the marketers, copywriters, customer service managers, designers, office managers are female, who make a worthy competition to the strong part of IT society."
Kateryna, Social Media Marketing Manager
"I started my IT career when I was a student. I was lucky because it was the only area where I could combine my classes and a job. It was so new and strange – comparing with other industries, I felt a big difference in all aspects of the working processes. IT is a completely different world: your company becomes your second family, team members are friends more than just colleagues. The difference in male and female approaches, of course, exists. If we talk about IT, I believe that guys lead the business, generate ideas and move the progress. Girls are better with communication, clients, more sociable and attentive to details. I would say it's like in real life – men and women complement each other, creating the ideal atmosphere for work and growth."
Irina, Office manager
"I am about 5 years in IT. I'm not a programmer, though, I feel myself as an IT-girl for 50% 😉 It's quite simple to find an approach to developers – you just need to put a vase full of cookies and crackers somewhere near. And they are yours 🙂 Usually, IT-guys are introverts. They look like shy kids, so it is obvious – woman's road lies in IT. Not even for the career growth but for influence on men. When the programmer takes his eyes from the monitor, he must see a beauty. He is resting when sees a beauty around, cleans his mind and then comes back to the code fresh and rested 🙂 Also programmers need care and kind word from women :)"
Irina, Accountant:
"There are 2 conditions at least to keep up to date. First one is constantly studying of something new. Well, there are no any problems with this one. But the second condition is practically unrealizable! You need to communicate with people who are smarter and clever than you (as we know, it's very difficult to find such people:)) So, that's why you can realize both these conditions only in IT companies. I go to work with a great pleasure. I like communicating with intelligent, positive, creative people. Moreover, this atmosphere helps to solve difficult tasks. Men and women are different for sure, but we can not live without each other. Happiness is in harmony between male and female!"
Conclusion: our girls accept differences between genders in all aspects. At the same time, they are all as one say that sex, age, any other characteristics are less unimportant than the professional level of the specialist.
Best wishes for you, beautiful ladies! Live, Laugh and Love!
---
| | |
| --- | --- |
| Author: Sales Team at Rozdoum | |
Posted 2016-03-07 11:03 in Celebrations Company News Fun