Rozdoum at Outsource People 2017. Sharing Our Follow-ups
Rozdoum has visited Outsource People 2017 in Kyiv and our team is ready with follow-ups. Our product Eventor, a mobile platform for event organizers, supports the conference. Outsource People brings us attendees recognition, as well as a lesson to learn.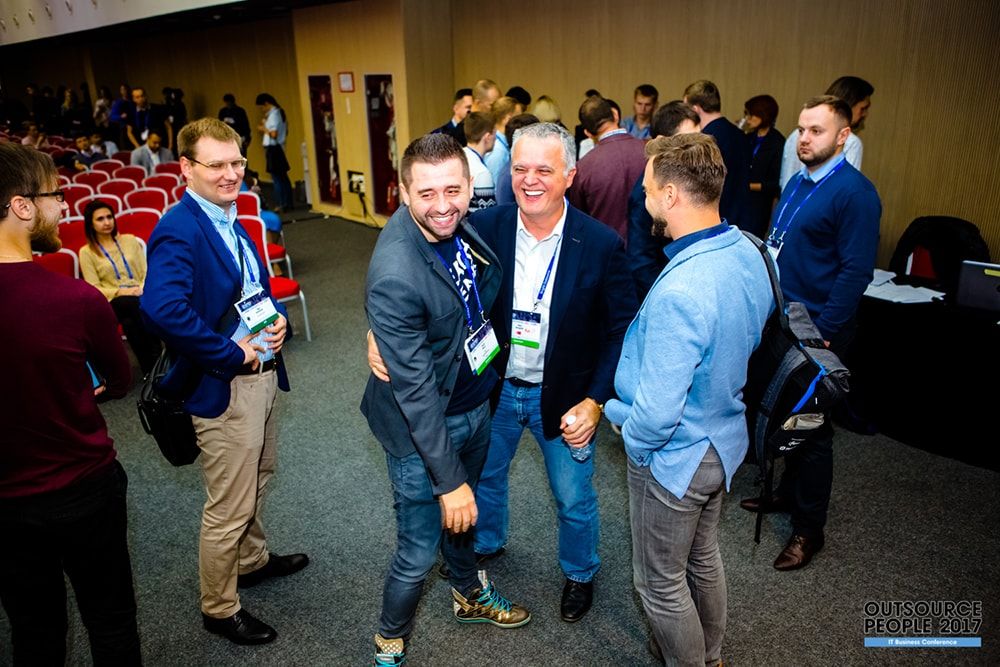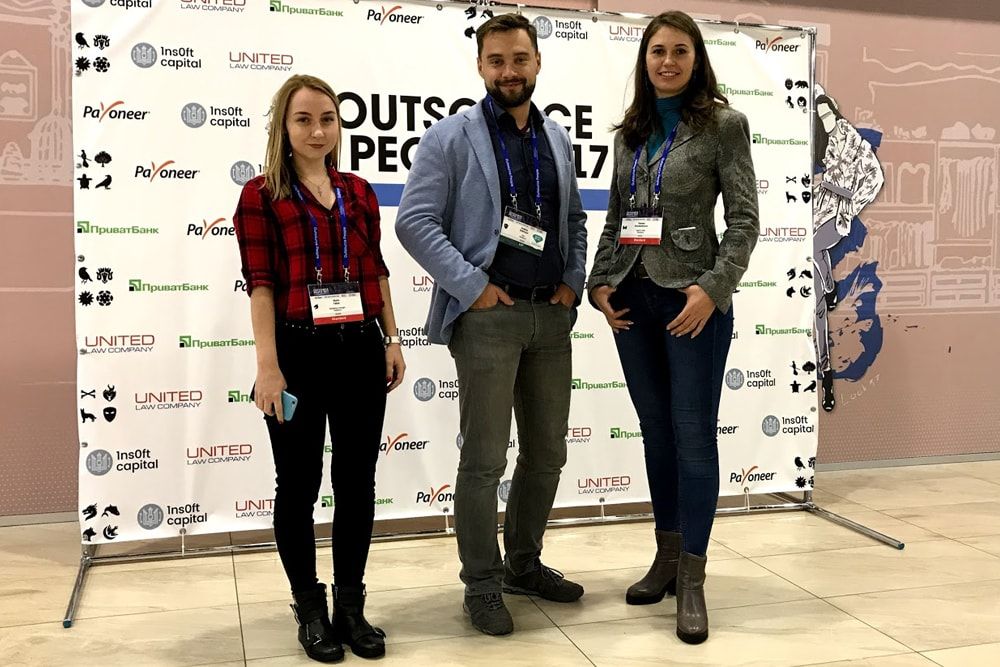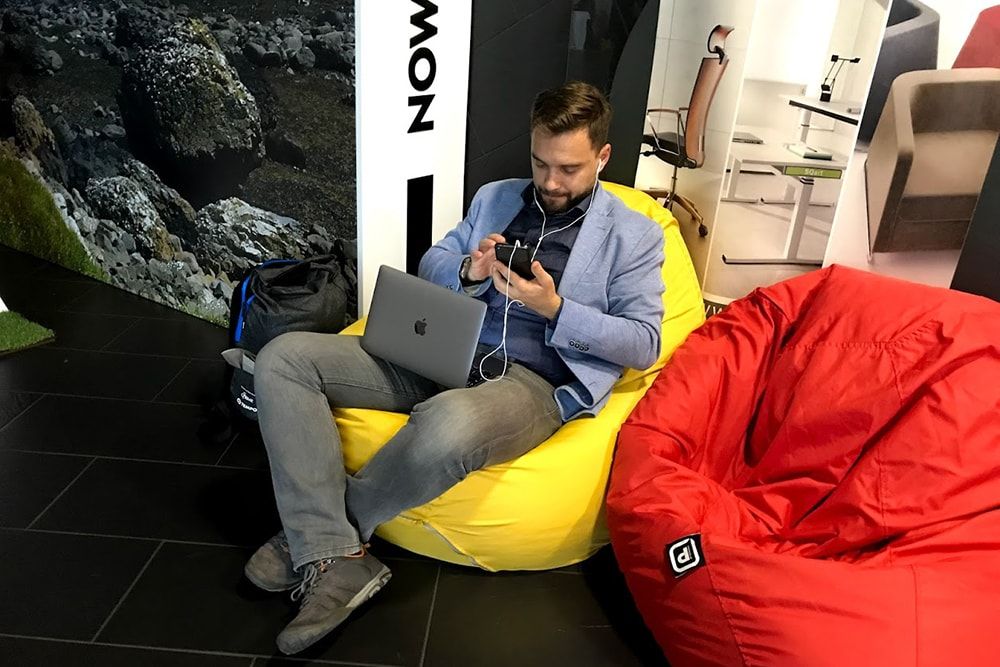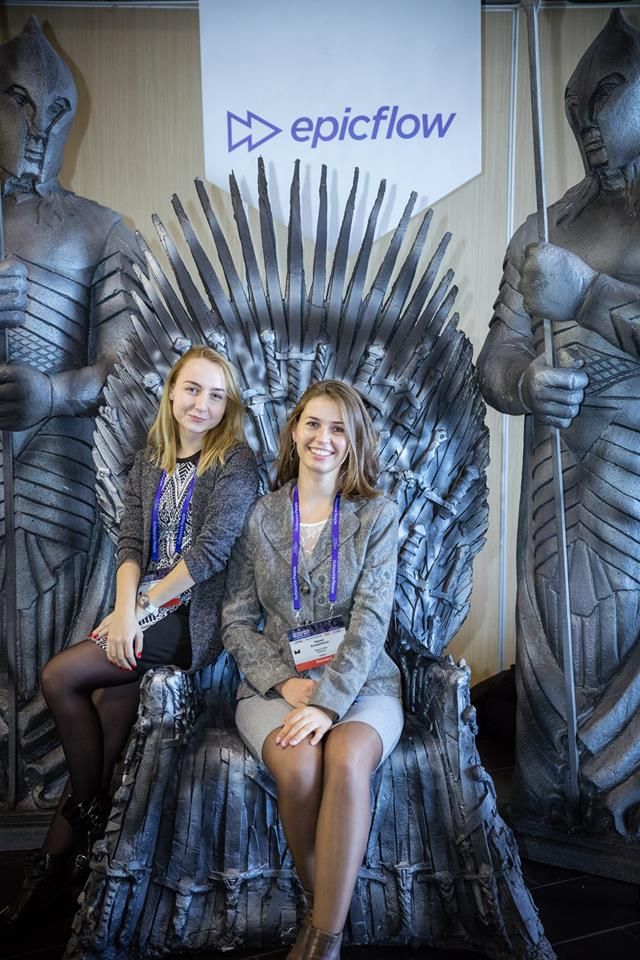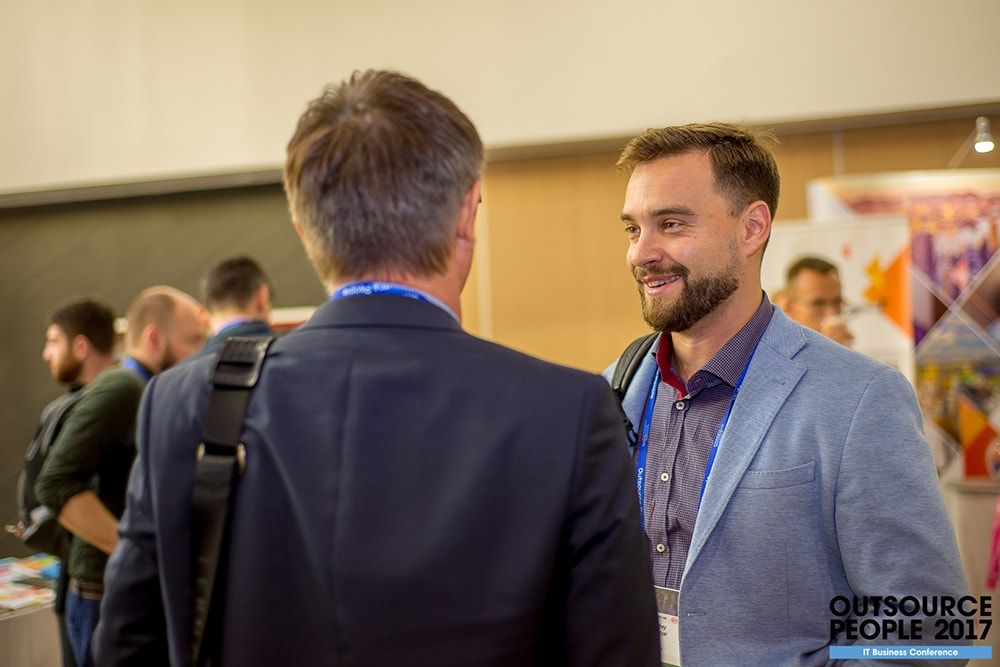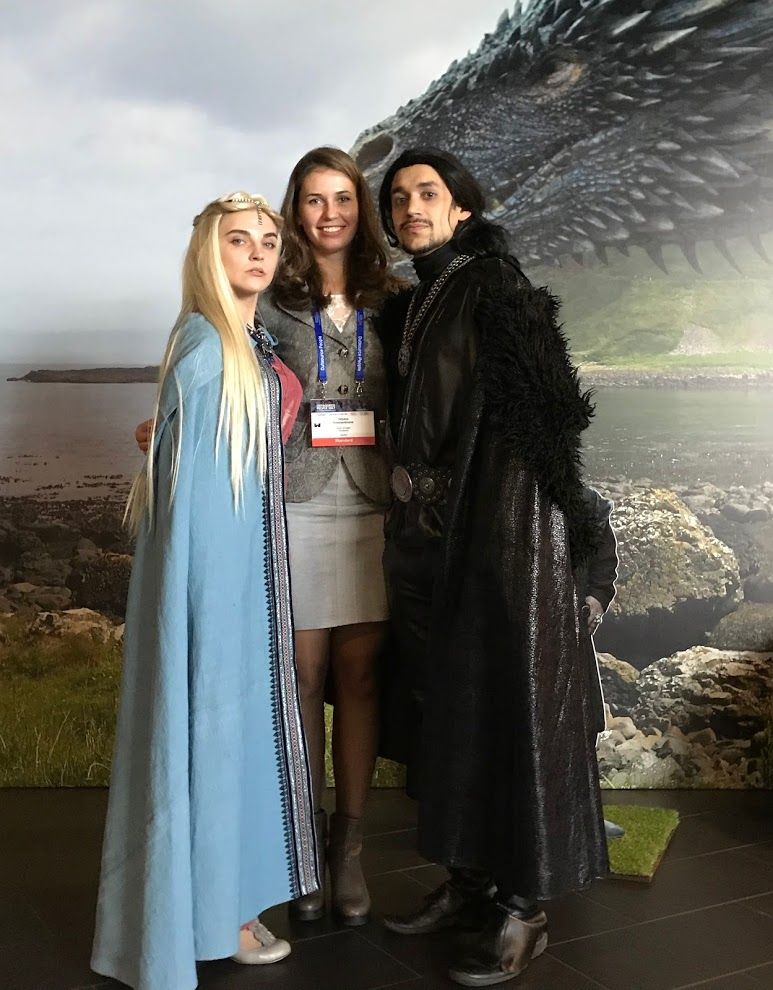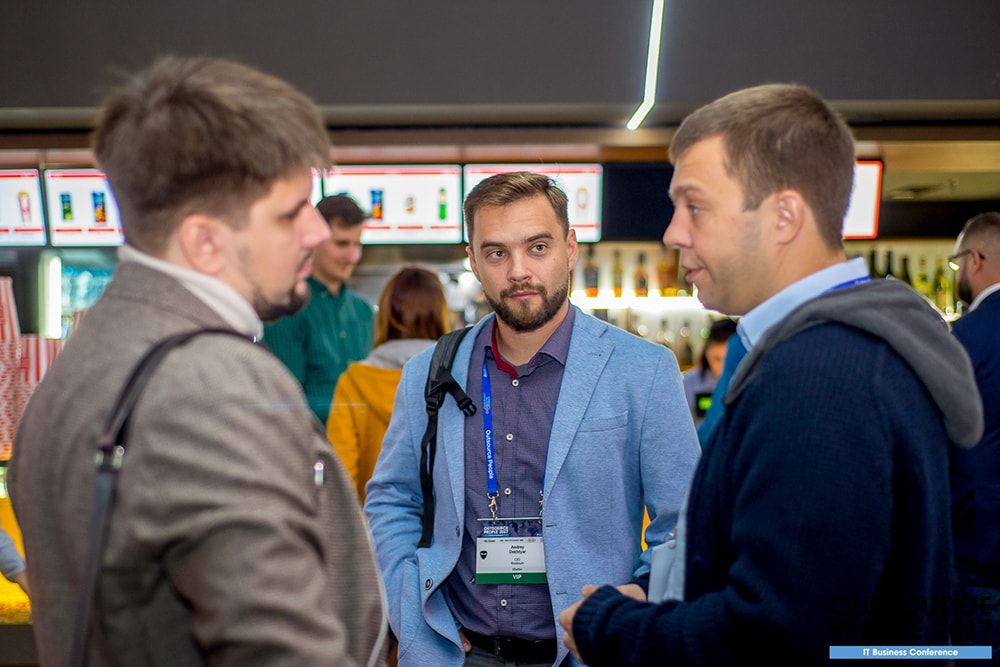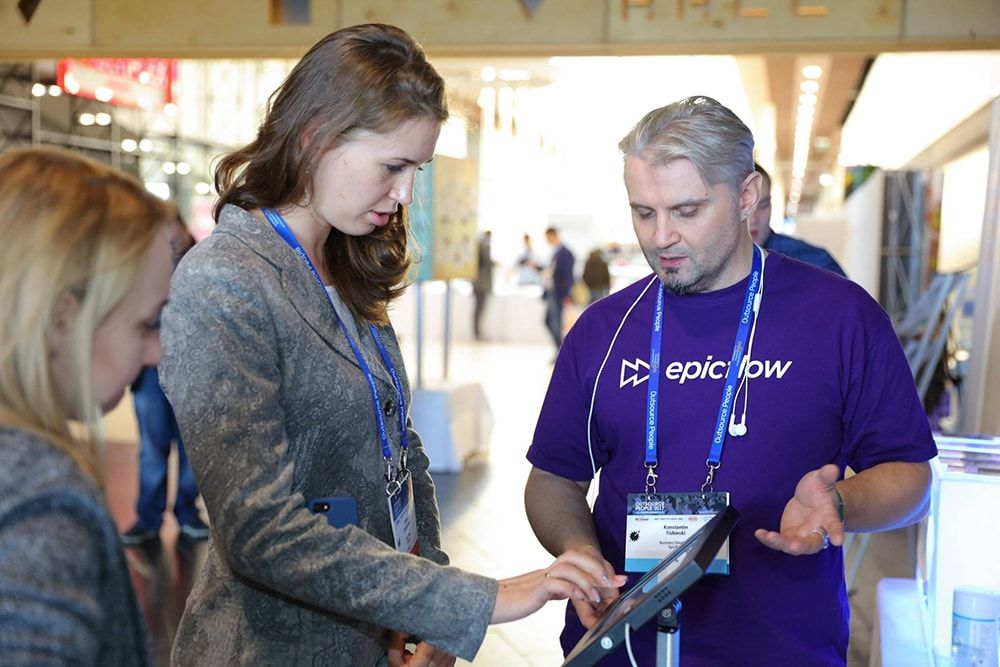 Preparations are important
This year it was our third time at Outsource People. Every conference for Rozdoum starts with a preparation stage. We mean not only accommodation and travel matters. Our preparation scheme is sound and consists of several steps. We do research, analyses, lead scoring, pre-meeting communication and so on. With Outsource People, our detailed preparations also worked well. We can admit that we are almost satisfied with our networking results. Almost, because there is always a way to make things perfect.
Eventor as a mobile guide for Outsource People
Eventor served Outsource People as a platform for the conference branded mobile application. For the previous conference, organizers tried a free Eventor's plan to create a mobile event guide. In 2017, satisfied with the prior experience, they decided to make a branded mobile application. Visitors who used the app liked its smooth performance and seamless offline mode. Besides the good side, there is always the other one. While creating a branded app for Outsource People, we got a lesson for us to learn. We should revise our how-to manual for Eventor. Update it with more detailed instructions, so that user could easily enjoy the full functionality of the platform.
Variety of activities and great speakers
Outsource People 2017 conference provided sessions for different domains and expertizes. The diversity of speeches, workshops, and private meetings met the demands of IT people of all ranks. Anyone could find a session or an activity to engage and fit his business needs and interests. Our team pointed out that familiar speakers performed with new interesting and thoughtful talks. Rozdoum's sales and marketing team highlighted Alex Skrypnik and Valery Baida among exceptional speakers this year. Good conference organization provided a pleasant experience. A schedule was set in a convenient and rational way. The timing of talks was excellent. Well-crafted promos complemented overall impression. (Badges with a map and a program were really cool).
Map of hidden treasures
What makes the conference highly valuable is that all presentations contain a lot of practical tips, ideas, and case studies almost ready to implement in process management. A visitor could find the inspiration for not only how to think, but also how to act. Speakers shared real-life experience, real stories, mistakes, and uncovered business information with extreme honesty.
The other great opportunity was direct and fair person-to-person experience exchange. For example, Rozdoum met a product owner from another company who works in the related field and faces almost the same pitfalls. We had a common topic to discuss, we address similar challenges with our own products. Let us see what fruit will grow from this conversation.
Breathtaking moments and not so thrilling location
Outsource People organizers chose a nice venue to host the event. A whole complex with an extended infrastructure. A location of the venue, nevertheless, was not so convenient. After-party entertainment was also very good. Most of all, Rozdoumites liked the Game of Thrones theme, the quest, and a girls' band with electric violins was just breathtaking.
Dreams for future
Our main intention for every event is networking, with Outsource People we wish new connections bring us more opportunities. Next year we would love to proceed not only as visitors but also to debut as a speaker. Meet us and our Eventor next year at Outsource People. Let's make our ideas and plans come true — meet Rozdoum and our Eventor next year!
---
| | |
| --- | --- |
| Author: Sales Team at Rozdoum | |
Posted 2017-11-17 01:11 in Company News Sales and Marketing Teamstory