Rozdoum is an Innovator Sponsor of Atlassian Summit Europe 2017
Rozdoum is an Innovator Sponsor of Atlassian Summit Europe 2017. This year we will be not only visiting but being a part of the event. Along with training and sessions, we are going to deep into the networking activities and expand partnership opportunities. We invite you to use the chance to get in touch and arrange a meeting at our booth.
This spring Rozdoum is going to enter the Atlassian Summit Europe 2017 as the Innovator Sponsor. Atlassian Summit will be held for the first time in Europe and followed up by AtlasCamp in Barcelona on 2-5 May. It has become our rule already to visit AtlasCamp. Our experts greatly enjoy networking opportunities of AtlasCamp.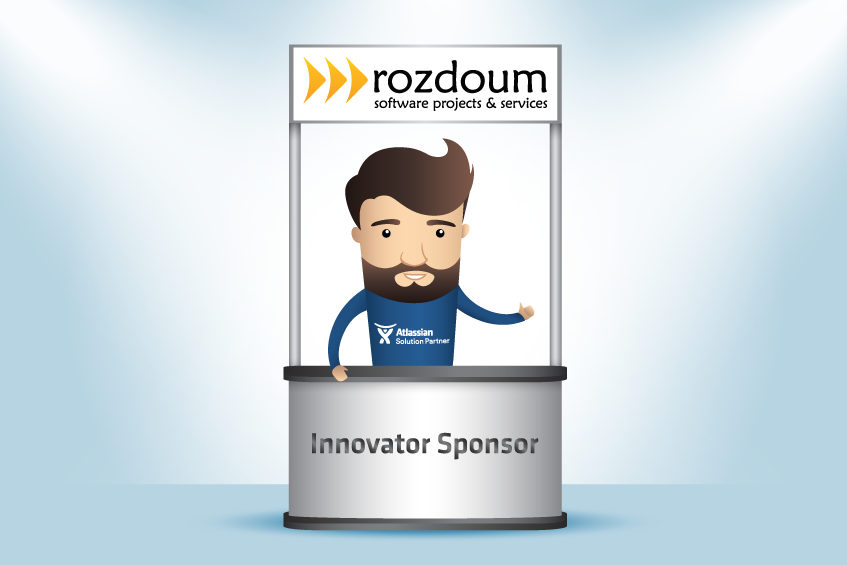 Inspired by a positive background of the previous events, we did not miss the opportunity to enrich our experience with the Summit Sponsorship Program. As the official Atlassian Solution Partner and Vendor with 8+ years of experience, we are proud to become an Innovator Sponsor. We believe it is the privilege for us to get the Innovator status as soon as we going to introduce our new add-on idea for the public at the Summit.
We eat our own dog food, and our internal business processes are Atlassian-powered. We create add-ons to boost the performance in all company activities, including sales, marketing, and project management, not only software development. Moreover, we build add-ons to solve concrete tasks for our customers. On our booth at the Summit, we will present our new add-on concept, that has its origin in our everyday activity and the pain related to it. According to our research on our add-on idea, almost 79% of our respondents are facing the same issue and are willing to have such add-on to avoid it.
Meanwhile, we proceed our preparations for Summit as an Innovator Sponsor, as well as our work on the new add-on. Eager to find out more — meet us at Atlassian Summit Europe 2017, let us arrange the meeting.
---
| | |
| --- | --- |
| Author: Atlassian Team at Rozdoum | |
Posted 2017-03-13 12:03 in Atlassian news Company News Innovative topics