Turn Gmail and JIRA into a single efficient project management tool
JIRA Streak Connector is an effective project management tool. Companies that use project management tools to control processes can more effectively complete their projects on time and on budget. Turn your Gmail and JIRA dashboard into a ready solution for your comfort with JSC.
IT project management requires efficient organization and process coordination. Today, there are a lot of services on the market that manage these tasks. As we know, a large number of IT Companies use Atlassian products for these purposes, namely JIRA, a popular system for tasks and projects tracking.
At the same time, correspondence occurs via Gmail with any project that comes from a client. Today, Google offers a wide range of applications and extensions which add new elements to its main functionality. However, there are a lot of other developers who provide convenient lead management systems. Rozdoum gave preference to one such customer relationship management system – Streak CRM.  This service can be used for customer support via mailing, as a bug-tracking tool, as a system for recruiting candidates via mailing, project management or as a personal tasks coordinator (i.e. event planning, tasks, conferences etc.)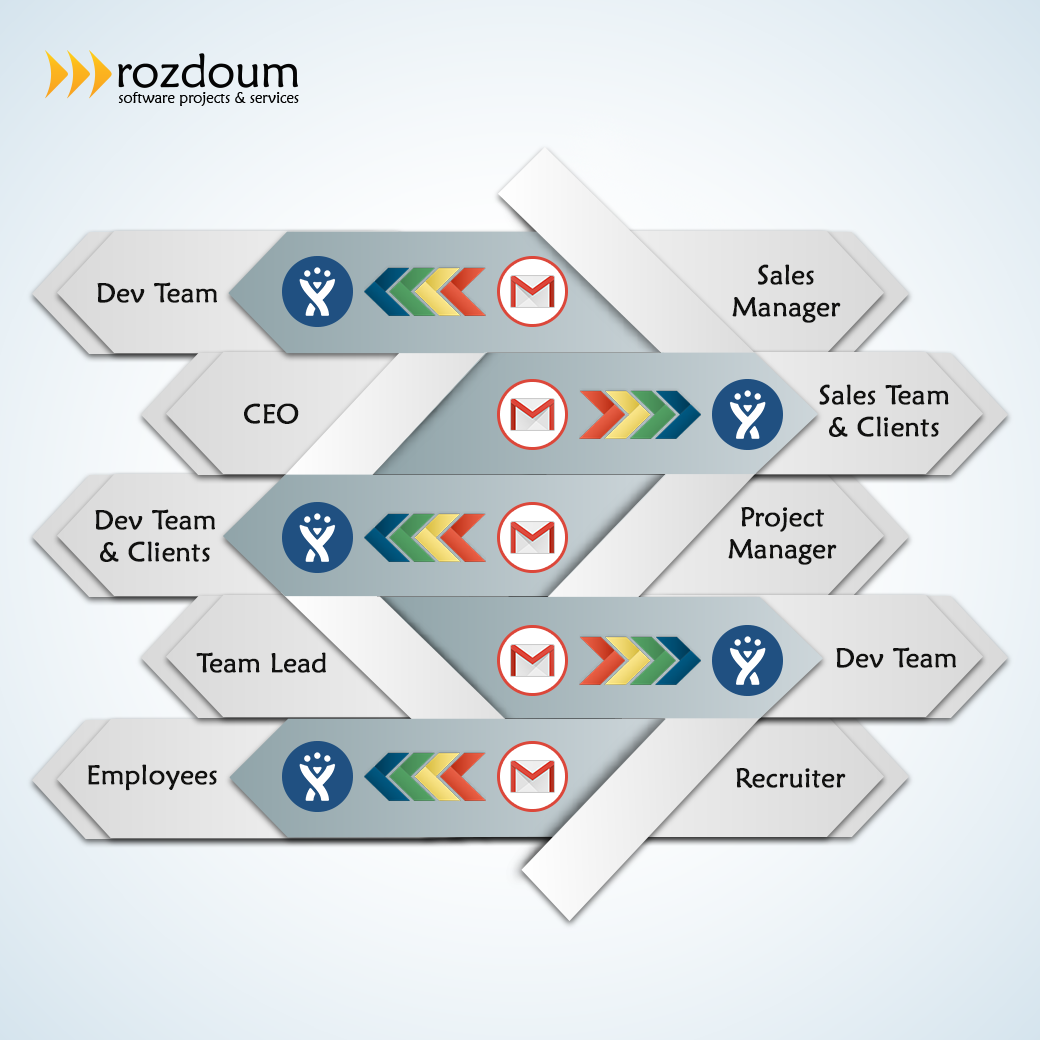 Here at Rozdoum we use Streak CRM for project management. We developed the add-on, JIRA Streak Connector, which allows the user to combine 2 primary systems for project management. We built a bridge between JIRA and Gmail, which synchronizes information between correspondence with a client and issues from JIRA automatically. It allows the user to save time because they don't need to duplicate information. Now, a sales manager who works with a client via email shouldn't change his familiar working environment and copy the same information to JIRA for his/her technical team.
You can't even imagine how you can save time due to a few easy commands that combine 2 different environments. For example, let's review "/jira create" command which automated the process for creating a JIRA issue from your Gmail. This command should be entered within the Streak box, where the information of a title, an assignee and the task's description for a JIRA issue will be taken from. After the JIRA issue is created, it automatically adjusts the connection with the box from your email which displays any changes from JIRA in your Gmail streak crm (i.e. issue number, assignee, tasks priority etc.)
You can test functionality with downloading plugin from atlassian marketplace. You can read more details about its main features here as well. If you want to combine JIRA with any useful CRM, but you don't know how to do this, please contact us and tell us about your ideas. We would be happy to help you turn the idea that you have for your project into a reality.
---
| | |
| --- | --- |
| Author: Sales Team at Rozdoum | |
Posted 2016-07-19 02:07 in Atlassian news Software Tools Trends