Rozdoum Is Top Ranked B2B Service Provider According to Clutch
Recently, June 26, 2018, Clutch published the report on leading B2B service providers in Ukraine. Rozdoum has been identified as one of top software development companies by Clutch.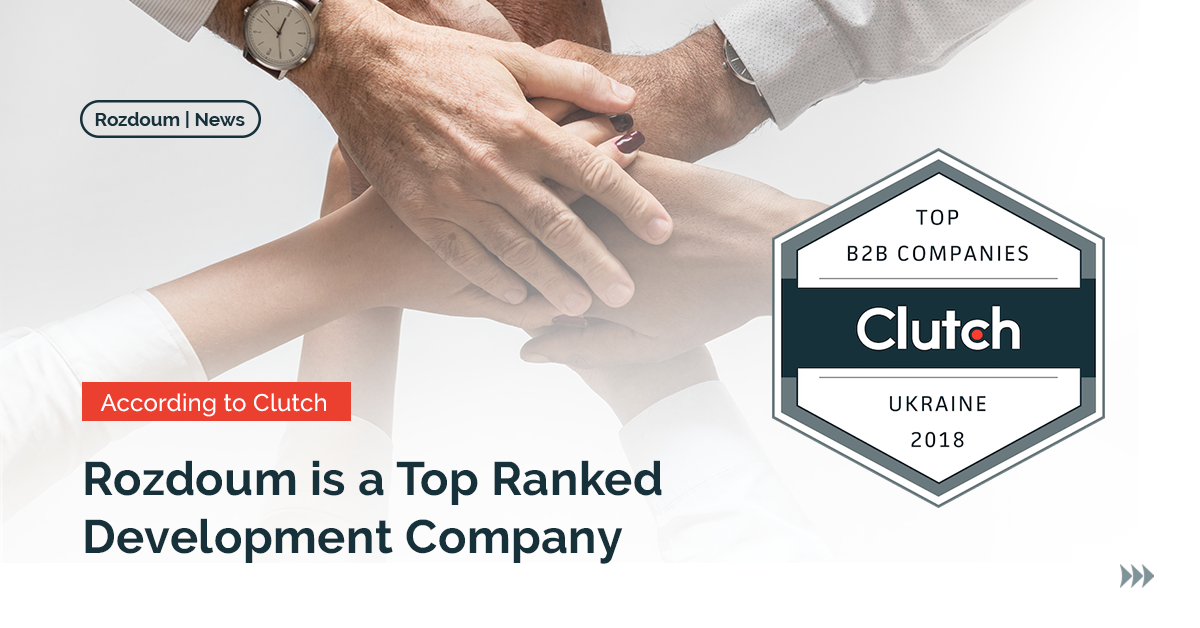 Rozdoum has always prided ourselves on our high-quality work in the field of B2B software development. We are a global firm serving a global clientele based out of Kharkiv, Ukraine and have served customers across the United States, Europe, and many more. All of our clients have presented us with exhilarating challenges that we have enjoyed developing software projects for. Rozdoum is an official Atlassian Partner and a Marketplace Vendor, in addition to that, we offer a complete suite of software products that can help anyone with a variety of software needs. Our clients' satisfaction is our number one priority, and we will always work to ensure they receive the absolute best quality work!
Our clients agree — our testimonials show the hard work that Rozdoum pours into every project. For example, one of our US clients, CEO of IT Consulting firm, mentioned about us the following — "They usually excel in the things they do, and they're affordable. They seem to be able to scale the amount of resources pretty well. They work really well, and we want to continue doing business with them. That's the best metric I can give you." Moreover, one of our European clients, the owner of MID AG, shared his thoughts about our work for him — "We're doing something very challenging. This problem has existed for 30 years, but nobody has solved it. It's an absolutely unique and huge challenge. They do a very good job. They have high standards and strong knowledge. They know how to work in large company environments like we are right now, so they know how to behave in that scenario."
If you want to find out more about what our clients have to say about us, just check us out on Clutch. When you are ready, drop us a message, and we will quickly find out a plan for implementing your software needs into a real-life solution. Don't hesitate — you should contact us today!
---
| | |
| --- | --- |
| Author: Sales and Marketing team at Rozdoum | |
Posted 2018-07-10 02:07 in Celebrations Company News Sales and Marketing