All Articles
Mixed Emotions on Atlassian and Slack Merge
Posted 2018-08-08 05:08
5 minutes to read
Atlassian team

After Atlassian announced about their partnership with Slack and the end of their Stride and Hipchat products, Rozdoum cannot stay aside and indifferent. It was a landmark decision for Atlassian, and it is controversial for Atlassian customers.

On the 26th of July, Joff Redfern emphasized the value of team communication.
We believe that teams can stay connected and keep moving forward. We knew we were taking a risk by entering an already competitive real-time team communications market, but we were willing to do the hard work necessary to build a great product… We believe the best way forward for our customers and for Atlassian is to enter into a strategic partnership with Slack and no longer offer our own real-time communications products.
We also believe in the critical importance of team communication for achieving a successful result. A high level of competition in the field of real-time messengers, the purchase of Github and free MS Team offerings, actually leave Atlassian no alternative. It was a Hobson' choice. To be able to compete with huge players, Atlassian chose to combine efforts with Slack in real-time communication domain and focus on products they are dominant at. We applause to the Atlassian for their extreme focused approach and courage to come to such a decision. So, Atlassian and Slack have forged, while Hipchat and Stride will be discontinued on February 19th, 2019.
Hipchat
Hipchat was an Atlassian web service for instant messaging and chatting both one-on-one and group chat. It had a cloud-based file storage, offered video calls, searchable message-history and inline-image viewing. The software supported main OSes — Windows, Mac or Linux, and Android and iOS ran smartphones and tablets. Depending on the plan and version some features varied. Hipchat Data Center, for example, was a self-hosted version with data stored on premise. Hipchat was available as a mobile client, a web client, and a downloadable native application. It had a lot of integrations with Atlassian products, GitHub, MailChimp, and Heroku, and a possibility to develop a custom add-on with the REST API. Atlassian replaced the cloud-based version of Hipchat by Stride on September 7, 2017.
Stride
Stride became a successor of a cloud-based Hipchat. It was a tool for team business communication and collaboration. Stride was applicable for desktops on Windows, Mac or Linux, as well as for smartphones, and tablets for Android, and iOS. It offered the similar functionality to Hipchat. There were mainly chat rooms, one-on-one messaging, file sharing, file storage, group voice and video calling, built-in collaboration tools, and searchable message history. Stride features list also depended on a plan and a version. Integrations were available with other Atlassian products, GitHub, Giphy, Stand-Bot, and Google Calendar. The principal advantage of the Stride comparing to Hipchat was its improved efficiency and productivity, and its UI and UX solutions like focus mode and simplifying transitioning between text chat, voice meetings, and video conferencing modes in the same channel. Now Stride will be discontinued along with other Hipchat versions.
Slack
Slack is a bundle of tools and service for team collaboration. It is proprietary and cloud-based. The list of Slack features includes chat channels organized by topic, private groups and direct messaging. All content inside Slack is searchable, including files, conversations, and people. Slack offers extended team collaboration features like screen and file sharing, an invitation of guest users. The product is secure and had many integrations. Now Slack is going to substitute Hipchat and Stride. It means more integrations with Atlassian products will be available in the future. Now Slack is integrated with Jira Cloud, Trello, and Bitbucket Cloud.
Terms of migration from Stride and Hipchat
Current users are welcomed to join Slack or choose another option which will fit their need before the following end-of-life dates:
Stride and Hipchat Cloud: February 15th, 2019

Hipchat Server and Hipchat Data Center:

Hipchat Data Center (v3.0): June 22nd, 2019

Hipchat Data Center (v3.1): September 26th, 2019

Hipchat Server (v2.1): December 8th, 2018

Hipchat Server(v2.2): May 30th, 2019

Hipchat Server (v2.4): June 30th, 2020.
Migration Hub
Atlassian has created the Migration Hub to help users to pass through migration process smoothly. Now it offers instructions for migrating from different Hipchat versions and Stride. The list is below:
In addition, there is the FAQ section to help users to find the information they are concerned of.
Corporate clients' concerns
The partnership announcement was unexpected, and despite all Slack's advantages, it is not an option for some Atlassian corporate clients. For examples, for those who do not rely on the cloud-based solution. Hipchat Data Center offered on-premise installation. Such clients have a lot of concerns regarding the future. Atlassian efforts for creating the Migration Hub are not enough, and there are a lot of unclear mechanisms left. The most common concerns are in regards of a substitution product to migrate. It is not that easy to find a good alternative for business needs, matching security standards, and being integrated with other corporate tools. The functionality losses after license expiration are the second significant stress, as well as migration problems like history mapping and so on.
Rozdoum expert's opinion
Rozdoum uses Slack for communication and collaboration inside the team and with clients since 2016. Channels configuration, guest invitations, G-Suite integrations, sharing possibilities, settable reminders and notifications are the features we value the most in Slack. Our decision was based on the comparison of Hipchat, Slack, and Skype and matching their offerings with our business needs. Our experts have experience of working with this tool and are ready to help you to implement Slack or to migrate to it.
In general, Rozdoum celebrates the fair competition and the Atlassian mission to care for clients first. At the same time, we empathize the corporate clients' concerns and will do our best to help them come to a decision about the best alternative tool. Need a consultation, contact us today.
Atlassian team

Stay on Top of the Latest IT Software Development Tips, Newest Offshore Trends, and Best Outsourcing Practices.
Related Posts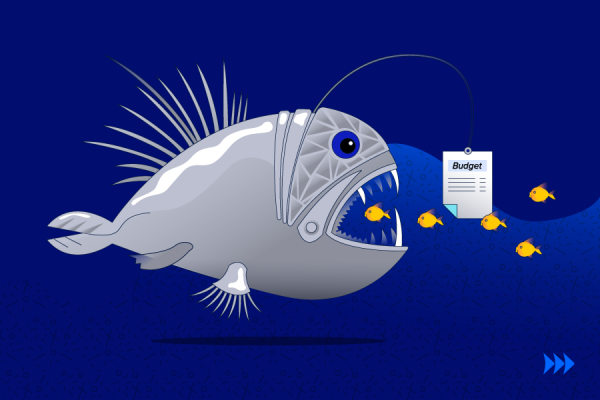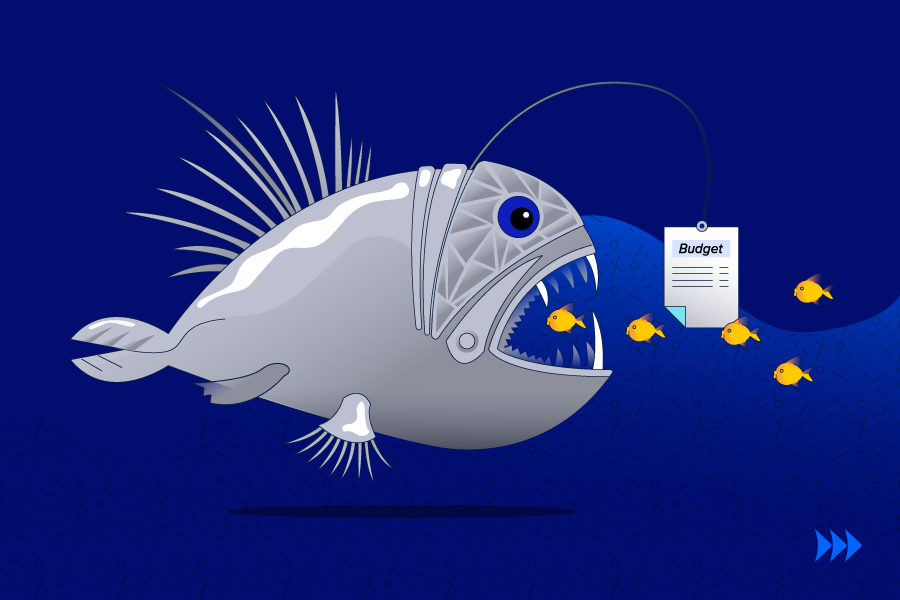 How to Control Your Project Budget?
US' 1977-1980 Secretary of State, Cyrus Vance, once said: "Any military project will take twice as long as planned, cost twice as much, and produce only half of what is wanted."
by Atlassian team
|
7 minutes to read